The makers of the 1960s Dracula films and The Curse of Frankenstein, Hammer Film Productions Ltd., is putting out their feelers for co-investors as they makes their return with Let Me In after being dormant for 31 years.
An agent reveals that after uncovering several scenes of the upcoming film in San Diego, they are hunting down the green to co-finance future films such as Woman in Black, a ghost tale based from a West End play. Let Me In is set for a fall release on October 1, it is hoped that by keeping the movie low budget, Hammer will reap a nice profit like lower budgeted films as Saw and Paranormal Activity. The display of this new prospective movie attempts to bring in more individual investors since a lot have been scared away by the business especially after the MGM crisis.
Let Me In is based on a Swedish film, Let the Right One In, adapted from a novel by John Lindqvist. The eerie story speaks of a lonely, bullied boy who befriends a girl within his complex. Her arrival in the apartment raises some eyebrows as a number of horrific murders suddenly appear in the quaint New Mexico town.
A challenge Hammer faces is the onslaught of vampire genres and from there spurs more vampire flicks. It drowns the audiences and leaves no breathing room for any another ideas to surface. It essentially suffocates the moviegoer.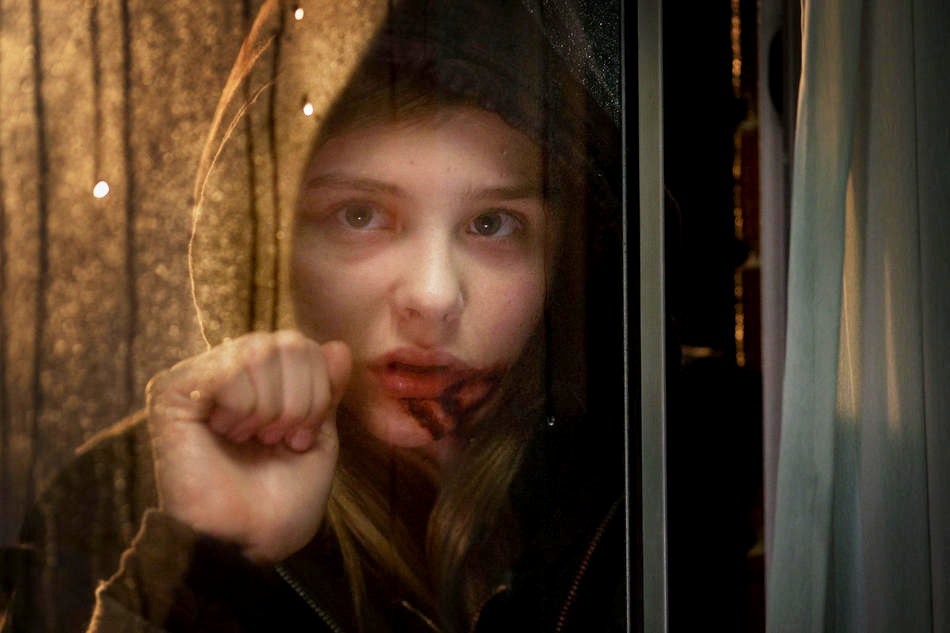 Hammer has the upper hand as their movies are quite specific –a gothic style. A smart horror is what this studio is aiming to produce, an emotional and psychological fright. The need for blood, guts and gore is not necessary for these geniuses. To make it possible director Matt Reeves (Cloverfield) is writing and directing the movie. Kodi Smit-McPhee (The Road) is starring as the young boy while Kick-Ass heroine, Chloe Moretz, plays the curious friend.
Keeping to the original storyline of the novel, Hammer will be forging new standards in our era – reviving the authenticity of the vampire movie. Perhaps, they will restore faith that vampires are not sparkling, love toys but feared and dreaded creatures of the night.