If you're a fan of video games as well this is the viral marketing campaign for you.  If you visit the site www.arcadeaid.com you'll be treated to various things, but mostly you'll encounter a fun little puzzle game called The Challenging Stage".  It features various clues that you have to solve in order to figure out what game they are talking about.  There are a total of 56 clues/games to discover.
Finding the clues isn't the hard part, figuring out what they mean is.  The games vary from very recent to the obscure ones from the very beginning of the industy, so a strong knowledge of video games is almost required to fully complete this challenge.
For those of you who can however (and are signed in, doesn't work if you're not registered on their site) decipher all of the clues will be asked to fill in some personal information (address) and provide a picture of yourself.  All this is so they can mail you an Encom I.D. badge.  Fans of the movie will recognize Encom as the company from the film who develops the game.
But the fun doesn't stop there.  Your employee I.D. badge comes with your picture on it, a cool little lanyard to hold it, and more importantly it comes with a employee I.D. number.  You can then use that I.D. number to get special access the Encom Employee Intranet site.
I braved the challenge a week ago and was successful in my endeavors.  Just yesterday I received my badge in the mail.  While the bonus stuff you get to view with the I.D. number is pretty cool, I think some fanboys might feel jipped.  It's a lot of work for a pay off that's not terribly huge.  As we get closer the release date, the site will continue to update, so the effort could definitely pay off in the end.
Either way, it's a fun little game, and a cool way to get a unique piece of movie memoribilia.  Be sure to check it out and let us know how you did!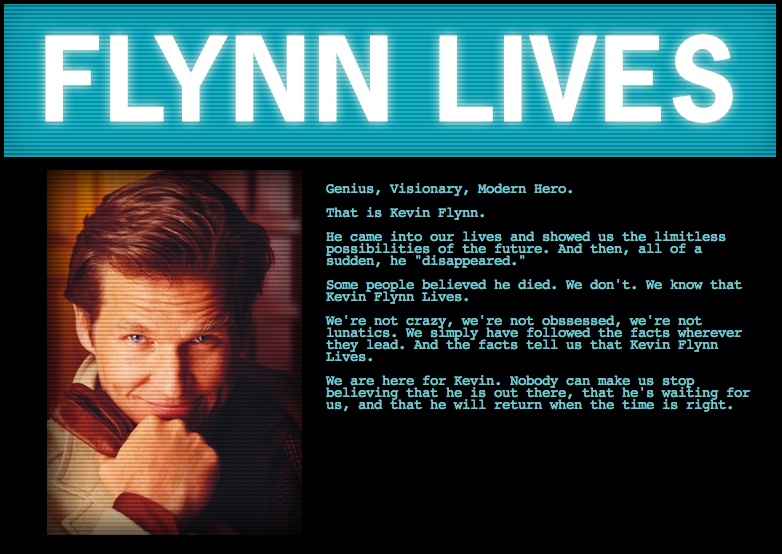 -Jordan