I'll tell you right now…this isn't a step-by-step guide. Your film reel has to be uniquely you, and there's no button-downed formula for making a good one. It's a showcase of your talents, and having someone else tell you exactly what to do on it, would be counter to that point. Instead, I'm presenting you with some general tips and things to keep in mind while you're creating one. That way you have a much better chance for success.
Open With A Bang
One school of thought a lot of people tend to have, is that they fell their film reel should have a slow lead up and then finish with all of the big shots and stuff. That's not the best plan. In the film industry the phrase "time is money" is incredibly true. If an agent or employer isn't hooked on your film reel within the first few seconds, he's more than likely just going to turn it off. So he'll never see the rest of it and you won't get the job.
Make sure you start out with an attention grabber of some sort. It needs to be something that showcases your skills and hooks them into watching the entire film reel.
Make it Short and to the Point
While you may be proud of all of your work (and you should be), that doesn't mean the guy you're trying to impress is going to want to sit through 10-15 minutes of your stuff. It's important to remember that a film reel is NOT a short film. It doesn't need to tell a story. It DOES need to highlight your various skills. It's a gauge of your experience level, and that's all a potential employer/agent is looking for.
Total, your reel should be about 3-4 minutes in length. That's all. Believe me, if they're impressed with what they see, they'll request more of what you've got. Basically, you want to 'leave them wanting more', by highlighting your best shots, and not by giving them everything all at once. That will just bore them, and leave you out of a job.
Showcase a Variety
Don't just show them action, or comedy. Vary up the genre's you use in your film reel, let them know that you can handle a wide range of film genres and abilities. Then you have a better shot of getting hired on by a firm or studio, because you have more assets to bring to the table.
Even if a job offer you're applying for says specifically for one genre…You still want some variety in there. Who knows, they may not think you're the best candidate for that particular project, but by showing off more skills, they may remember you for a different project, or think you're more suited for another film they have in the works. The more range you show, the more successful a film reel you will have.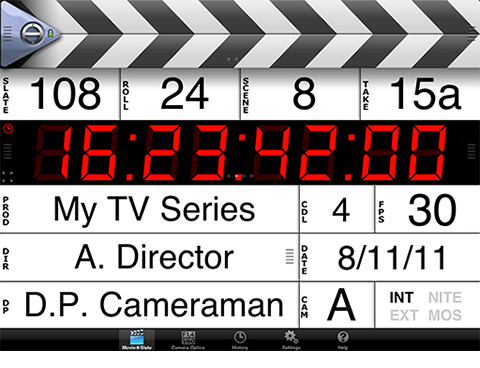 Include Your Information
I hate that I have to even mention this one, but I can't tell you how many film reels I've seen from people that don't include the basic contact information. With all of your concentration going into creating an impressionable film reel, it's easy to forget the minor things.
It's important to include all of your contact information (and your name) on screen at both the beginning and end of your film reel. This way you get your name out there, and the hiring agent or potential employer has easy access to it no matter what.
Don't Be Afraid to Change It Up
All of us have a tendency to finish a project…and be done with it, especially when it comes to creative things. So plenty of us all too often continue to use the same film reel over and over again no matter how old it may be.
So don't be afraid to revisit your film reel every couple of months or so. If you keep missing out on job opportunities with the same reel, it may also be time to revise it and adjust what you're putting out there.
---
Like I said, this wasn't a step-by-step guide on how to make a film reel. That's entirely up to you and how you want to showcase your talents. However, by following these simple guidelines you can ensure that you're film reel will be more successful and work better for you when it comes to finding jobs.
-Jordan