10. Source Code $5 million
Watching Jake Gyllenhaal in his early films like October Sky never gave an indication that he could be a leading man. After Prince of Persia and now Source Code, however, he's proven himself of being not only a leading man, but an A-list actor.
9. Hannah $5.3 million
The child assassin flick didn't make much of a splash at the box office, despite having Eric Bana and Cate Blanchett on board. The marketing didn't help, which only hinted at the thrills, and the name of the movie doesn't exactly scream action flick.
8. Insidious $5.4 million
The horror flick has had an impressive run, scoring over $44 million in ticket sales. So, let me get this straight, audiences won't go see Hannah the child assassin, but they will see this creepy kid in this movie?
7. Soul Surfer $5.6 million
Hollywood didn't expect much from Soul Surfer, but the inspirational true tale has been a pleasant surprise, with nearly $30 million in ticket sales in three weeks. That's not blockbuster numbers, but for a low-budget drama in moderate release, it's not bad.
6. African Cats $6.4 million
The lions and cheetahs of Disney's animal documentary were very good kitties, opening at #6 while only showing on 1,200 screens. Each screen averaged over $5,000 in ticket sales, one of the highest averages among all films this past weekend.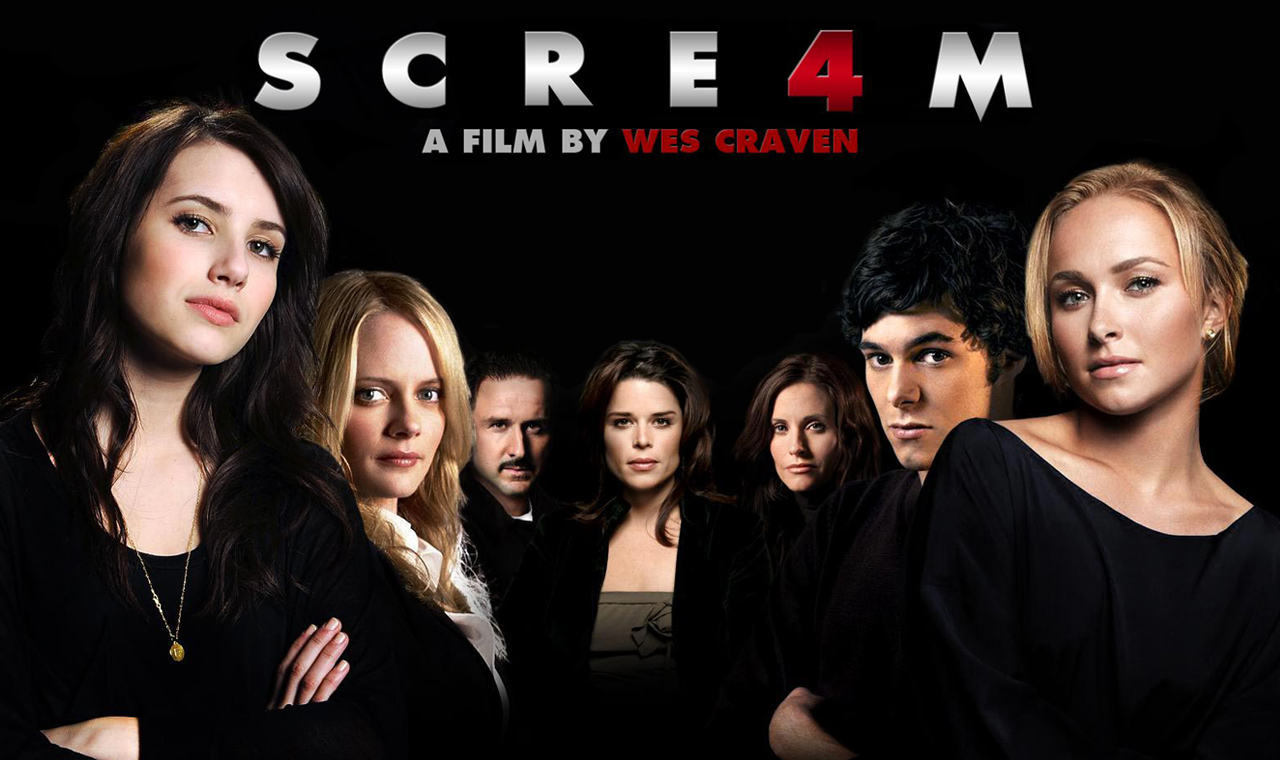 5. Scream 4 $7.2 million
The latest installment in the perils of Sydney Prescott dropped over 61% from the previous week. That probably led to more groans than screams at Warner Bros./Dimension. Ghostface: "America. do you like scary movies?" America: "Not this one!"
4. Hop $12.5 million
Easter was good for Hop, boosting its take over last week and putting it over the $100 million mark. If only it were a good film, I might be happy for them.
3. Water for Elephants $17.5 million
The teaming of Witherspoon and Pattinson could have been box office dynamite, and while the weekend take was good, it wasn't great.
2. Madea's Big Happy Family $25.8 million
Tyler Perry can still bring out audiences. His films tend to open very well, but then fall off quickly. We'll see if the family can hold on a little longer after a good debut.
1. Rio $26.8 million
The bird continues to be the word. With a take of $80 million plus so far, Rio continues to be a hit with audiences, and 3D ticket sales has really helped boost the bottom line.
Source: Box Office Mojo