10. Jackass 3D $2.3 million
Johnny Knoxville's latest prankfest has lost steam, but that is after a total box office of nearly $115 million in just over a month of release. Seeing stupid people get hurt was never so profitable.
9. Saw 3D $2.75 million
The latest cut of the horror franchise dropped nearly 65% from last week. Despite a strong opening weekend, the film has yet to hit the $45 million threshold in ticket sales. It looks like the 3D gimmick was the only motivator to get moviegoers in seats, and it wasn't much of a motivator at that. Lionsgate would be smart to rush this to DVD in December to take advantage of the recent hype and Christmas sales. More likely, it will drop around Valentine's Day.
8. Paranormal Activity 2 $3 million
Yet another horror film in ticket sales freefall, but PA2 is a certified hit with an $82 million take so far. Usually, movies with internet buzz fall flat (Snakes on a Plane and Scott Pilgrim are prime examples), but Paranormal Activity proves you can use internet marketing to actually sell tickets.
7. Red $5.1 million
Bruce Willis and company don't seem to have much staying power, and there doesn't seem to be strong word of mouth on the film. That's too bad, because it is a good film with great performances. One wonders if promoting that fact that all of the film's stars play retired agents who are considered "over the hill" turned off young filmgoers. Personally, I'll take Morgan Freeman over Channing Tatum in an action film any day. Did I mention I can't stand Channing Tatum?
6. For Colored Girls $6.75 million
Tyler Perry's film suffered the biggest drop among the Top 10, over 65%, in only its second week of release. That doesn't bode well for its future, but as reviews have been mediocre anyway, perhaps it is deserved.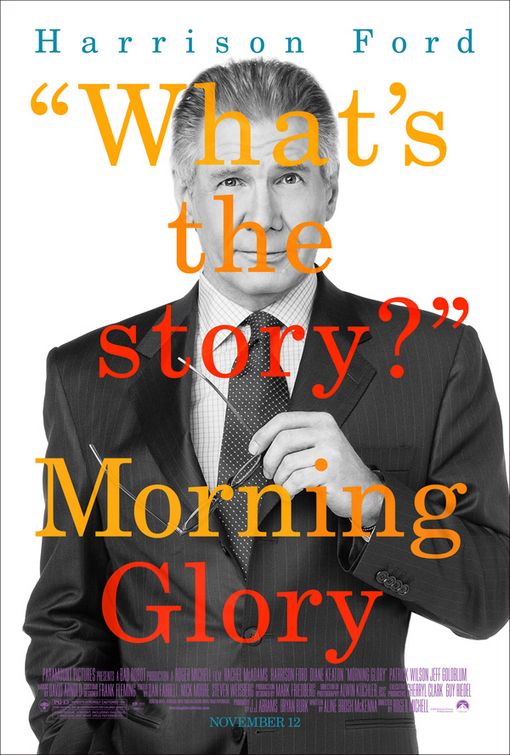 5. Morning Glory $9.6 million
Not even Indiana Jones or the ultra-cute Rachel McAdams could get America to go see their movie. As a J.J. Abrams fanatic, not even the Bad Robot production banner interested me in seeing what looks like a Broadcast News reboot. Look at it this way: the sooner this movie tanks, the sooner Harrison Ford will realize its time to pick up the fedora again.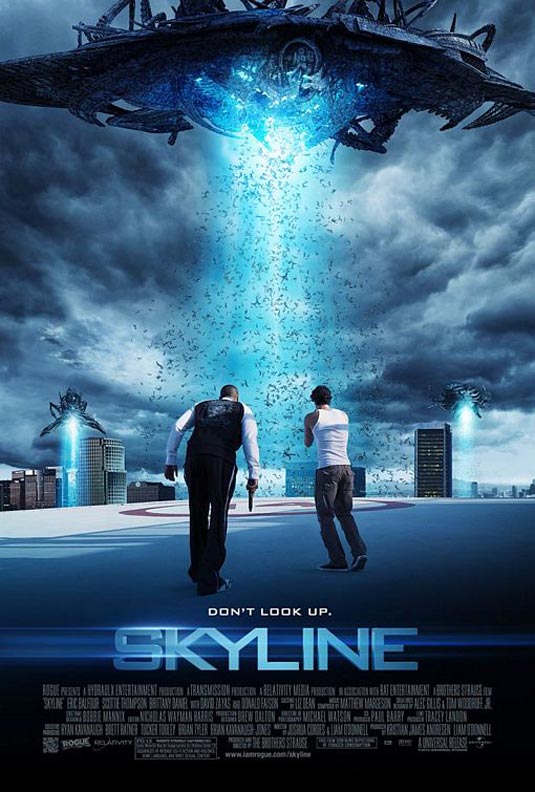 4. Skyline $11.6 million
The tagline for this film is "Don't Look Up." It should have been "Don't Look, Period." I was told by at least one moviegoer that the film is complete garbage, a total mess. It is directed by The Brothers Strause, who brought us Aliens Vs Predators: Requiem, the film that managed to make two horror icons look boring. One can only hope this will totally kill off the alien invasion movie genre.
3. Due Date $15.5 million
It probably won't do Hangover-type numbers, but Due Date continues to remain popular with movie goers. The film still brings in a healthy per-screen average, but it did drop off 50% in box office revenue from its opening week.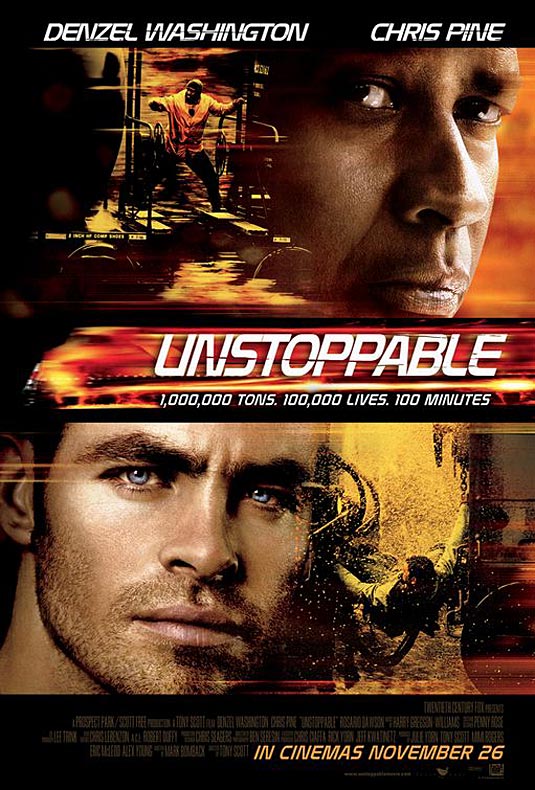 2. Unstoppable $23.5 million
Tony Scott's latest thriller looks to be another hit, and it doesn't hurt that Denzel Washington is along for the ride. Let's face it, the man makes even bad movies watchable. Word of mouth is strong, and it should play well next week, as moviegoers who get shut out of Harry Potter sell-outs will have it as an alternative.
1. Megamind $30 million
The animated superhero comedy held its own over the weekend, and rightfully so. It's a fun and clever diversion that kids and parents will enjoy, but I personally found it a bit too Incredibles-like for my taste. Whether it has staying power will depend on how it does against Harry Potter next week.
Source: Box Office Mojo