10. Fair Game $1.47 million
Fair Game made a surprising jump into the top ten, as the film gets a wider release into more theaters, but chances are it won't be seen in most cineplexes. Even with the star power of Naomi Watts and Sean Penn, the film has yet to create much buzz. The only headlines came from controversy that the true-life story plays fast and loose with the facts, not a good sign.
9. For Colored Girls $2.4 million
The latest Tyler Perry flick is sinking faster than a pair of concrete shoes. Panned by critics and viewers as melodramatic, the all-star cast seems unable to elevate the picture or provide any sort of box office draw.
8. Red $2.47 million
It seems the days are numbered for the Bruce Willis actioner. It doesn't seem to have any legs, and it is being dropped by many theaters. Where do movies about old spies retire to? DVD, of course. You can add it to your Netflix queue now.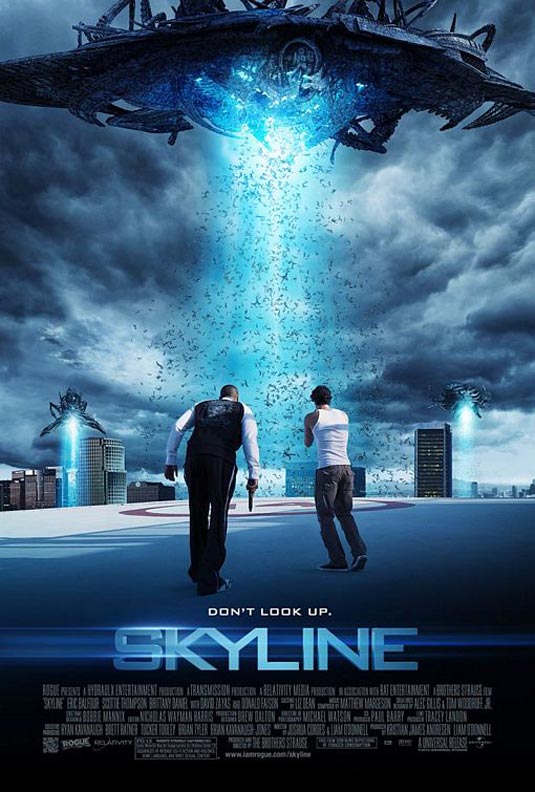 7. Skyline $3.4 million
The sci-fi film whose plot and logic were apparently abducted by aliens. Universally panned by moviegoers and critics, I can't wait for this to drop out of the top ten so I don't have to keep writing about it. Go home, E.T. wannabe!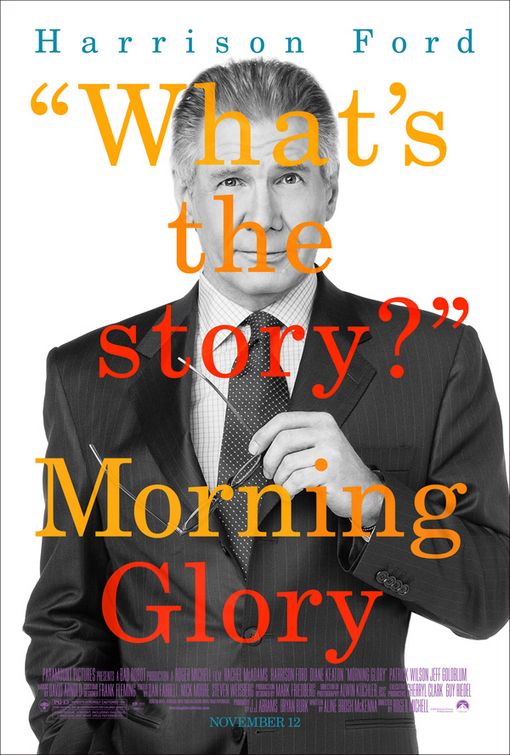 6. Morning Glory $5.2 million
Somebody call the bomb squad. Even with Harrison Ford, Rachel McAdams, and Diane Keaton on board, the film about morning news has yet to hit the $20 million level in revenue. That won't even cover Mr. Ford's "Just for Men" budget.
5. The Next Three Days $6.75 million
I don't know about the next three days, but the first three didn't go too well for Mr. Crowe. The trailer looked boring, which is probably why Crowe looks like he's asleep in the poster above. Besides, after Robin Hood, every time I see Russell Crowe, I just want to yell out that overacted line: "I declare him to be AN OUTLAAAAWWW!" Given the lukewarm reviews Three Days has received, maybe it needed more lines like that in the film.
4. Due Date $9.15 million
The Robert Downey Jr. comedy continues to bring in audiences, as strong word of mouth pushed Due Date past $70 million in total sales. It should continue to play well into next week, with no other major R-rated comedies opening. And no, that Jake Gyllenhaal movie Love and Other Drugs doesn't count. It looks terrible.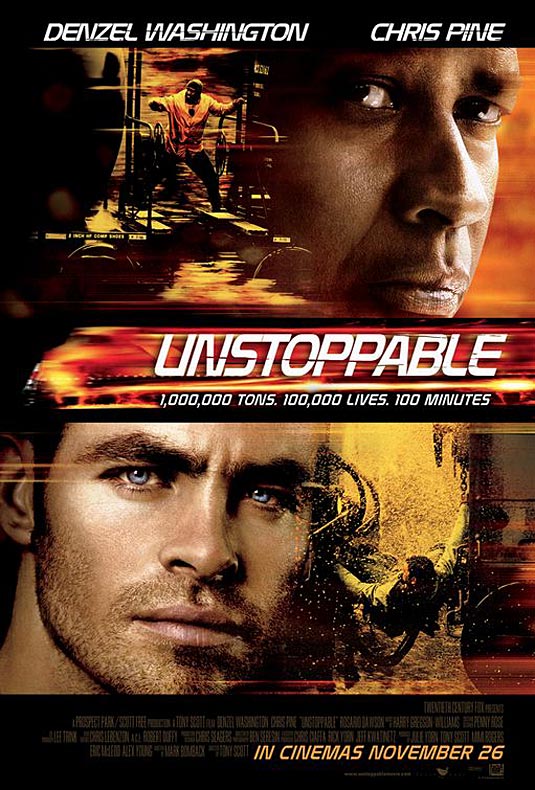 3. Unstoppable $13.1 million
The Denzel Washington/Chris Pine action flick did see a big drop off in the wake of the Harry Potter freight train (pun absolutely intended). Next week will show whether the film has the staying power to be a box office hit.
2. Megamind $16.2 million
Will Ferrell, Brad Pitt and company did well enough to hold on to second place this week. With new family films on the horizon, including Disney's Tangled, it may be difficult for Megamind to hold on. 3D ticket sales will help.
1. Harry Potter and the Deathly Hallows, Part I $125.1 million
A monster opening for part one of Mr. Potter's cinematic farewell didn't even need 3D to bolster sales. Harry will make it a Merry Christmas indeed for the Brothers Warner.
Source: Box Office Mojo