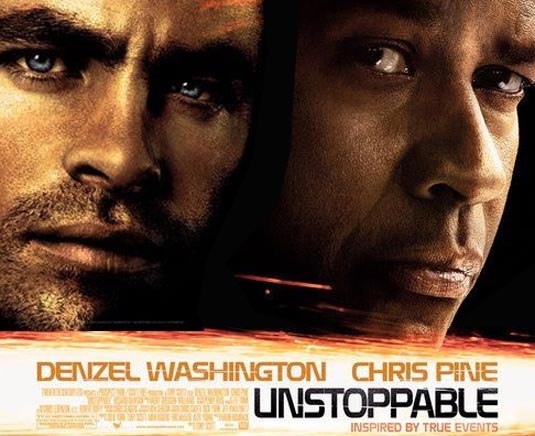 10.  Unstoppable $1.8 million
Denzel's runaway freight train seems to be losing steam, dropping five spots from last weekend's list. With over $77 million in total box office, however, it was a modest hit.

9.  Harry Potter and the Deathly Hallows $4.85 million
With so many big movies aimed at kids now crowding the box office, it looks like Harry Potter is finally getting squeezed out. Not before everyone on Earth has seen it twice, though.
8.  How Do You Know $7.6 million
I'm sure Sony was hoping for more from the pairing of four big name actors, but the trailers looked boring and the romantic comedy limped to an eighth place finish for the weekend. It seems like Reese Witherspoon has two big hits followed by at least one flop. After her last two films Four Christmases and Monsters vs. Aliens scored big, it looks like her track record is holding up.
7.  Black Swan $8.3 million
Despite dropping a place from last week, Darren Aronofsky's psycho thriller scored the second best per-theater average (Behind Tron) for the weekend, and that was still in somewhat limited release. With critical acclaim piling up, Black Swan should stay on its toes for awhile.
6.  Tangled $8.68 million
Tangled had its ponytail yanked down to sixth place, but still had a respectable take overall, even while it lost a few theater screens. The fairy tale has brought in nearly $130 in total box office, but with reports that Disney spent over $200 million on the budget and marketing, let's hope they've sold a boat load of Rapunzel dolls this Christmas to help the bottom line.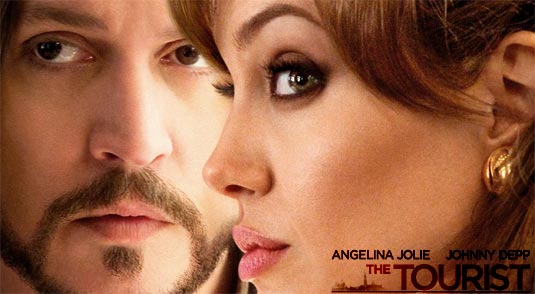 5.  The Tourist $8.7 million
Jolie and Depp continue to disappoint in their action thriller. Perhaps moviegoers are skipping this and waiting for the next Pirates or Tomb Raider.
4.  The Fighter $12.2 million
The Mark Wahlberg/Christian Bale boxing drama has scored with critics, and made a huge jump into the top ten after going into wide release this past weekend. Moviegoers love underdog true stories, and with the Oscar buzz around it, The Fighter is surely due to last a few more rounds.
3.  The Chronicles of Narnia: The Voyage of the Dawn Treader $12.4 million
The Dawn Treader proved to have some wind in her sails, holding steady with a strong second week after a first place finish last week. Even though it is arguably the best of the Narnia series, it still lags behind in box office when compared to the first two films. Fans hoping to see more Aslan on the big screen should hope Dawn Treader stays on course. Yogi Bear seemed to take a chunk of its audience, so next week will be a good indicator as to how much staying power the film has.
2.  Yogi Bear $16.7 million
Hey Boo-Boo! We're #2! Despite some scathing reviews, the CGI animated flick managed to pilfer enough of America's picnic baskets for a decent haul. Given how terrible the movie, is, however, I would be surprised if audiences don't pass this up next week for another helping of Tangled, Narnia, or Potter.
1.  Tron: Legacy $43.6 million
Yeah, I picked the Olivia Wilde poster art. You know you like it. Over 20 years after the original, Tron: Legacy didn't miss a beat, delivering on the hype and bringing fans into theaters. Critics were split on the film, praising the special effects while slamming the terrible script. You would think that after all of this time, we could get it all right. Even so, the stunning 3D should give Disney more than a few handfuls of quarters.
Source: Box Office Mojo