10. The King's Speech $3.6 million
The reign of the king nears its end, but it's been a good run for the Weinsteins' British import. $130 million in ticket sales and a Best Picture Oscar later, The King's Speech was the year's biggest surprise.
9. Gnomeo and Juliet $3.61 million
The Disney-distributed flick dropped 50% from the week before, but not because of newer animated flicks like Rango. I blame it on the unfunny performance the gnomes gave as hosts of the Oscars.
8. Just Go With It $4 million
This movie keeps hanging around, far past its welcome, much like Adam Sandler's career.
7. Hall Pass $5.01 million
Oh how the mighty fall. The Farrelly Brothers were once the hottest comedy duo in Hollywood. However, they haven't had a film they directed gross more than $50 million since 2001's Shallow Hal. In fact, the combined gross for their last four films (Hall Pass, Heartbreak Kid, Fever Pitch, and Stuck On You) still doesn't equal their haul for 1998's There's Something About Mary alone.
6. Beastly $5.02 million
The modern twist on Beauty and the Beast didn't hold the attention of many tweens. It dropped 49% from its opening week. That is true ugliness.
5. Mars Needs Moms $6.9 million
Something went terribly wrong with this new Disney CGI adventure. I think it started when some executive dropped the Disney formula and insisted the House of Mouse try the Dreamworks formula for success. What you get is this flop, which substitutes heart and soul with pop culture references.
4. The Adjustment Bureau $11.6 million
The paranormal thriller took a hit with so many new films opening, but still managed to hold its own thanks to positive word of mouth. With a high-concept film like this, however, I expected the marketing to have a little more "oomph" to get moviegoers in the seats. The commercials and trailers, though, are a bit too vague on the whole plot to make it a must-see film, which may hurt the film's final tally.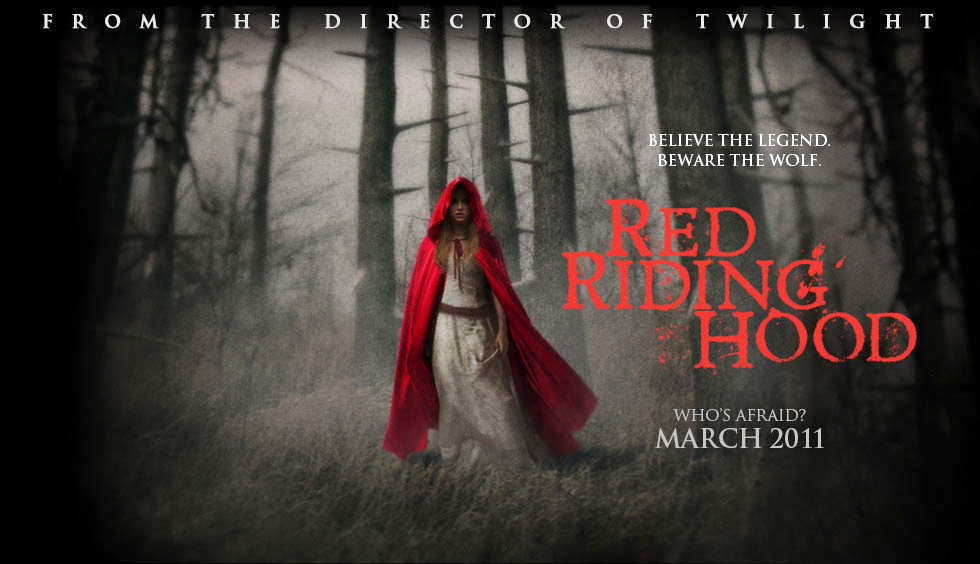 3. Red Riding Hood $14 million
Audiences saw this for what it is: a sad attempt to rip off Twilight by finding another supernatural/horror narrative to showcase teen angst. I will admit this: I'll take Amanda Seyfried over that bony, depressed chick from Twilight any day.
2. Rango $22.6 million
CGI animation often uses big names to provide the voice for the main characters, but the results are often mixed. Rango succeeded because it had heart, and above all else, was funny and entertaining. Who would have thought a western tale about a lizard could become a box office hit?
1. Battle: Los Angeles $35.6 million
Sure, the script could have been stronger and the characters should have been fleshed out, but sometimes you just want to see E.T.'s ass being kicked. And here you go.
Source: Box Office Mojo