The nominees for the 2019 Academy Awards were announced on January 22nd (see the entire list here), and the ceremony will take place on February 24th. We'll have to wait until then to see who wins, but based on the potential nominees that were left out we DO know who WON'T be winning. After having a week to think it over, Matt and I discuss our thoughts on what we believe to be the biggest mistakes the Academy voters made this year.
---
THE SNUBS
"Burning" – Best Foreign Film
Garrett – Burning was my favorite film I saw this year. It received many nominations and wins as Best Foreign Film from various festival ceremonies and critics circles. It earned more Asian Film award nominations than Shoplifters, was named as an Associated Press best movie of the year, and secured two critics prizes at the Cannes film festival. If the Academy was looking for diversity, consider that South Korea has never had a best foreign picture nomination while Mexico, Japan, Germany, and Poland have all had multiple.
John David Washington – Best Actor in Leading Role for "BlacKkKlansman"
Garrett – I agree with all of the Best Actor nominees this year although I felt Washington should have gotten the nod over Dafoe for his role in At Eternity's Gate. In comparing the two films, Spike Lee's film had more momentum/buzz, ended up snagging more Oscar awards, was more popular among audiences, and received better reviews. When you look at the roles side by side, Washington had secured more nominees than Defoe leading up to the Oscars nominations, although both were nominated (and lost) at the Golden Globes. Washington did get a SAG nomination, and if anything else, that fact tips the contest towards him in my mind.
Matt – Spike Lee is nominated. Adam Driver is nominated. The entire film is nominated, but John David Washington isn't? Washington is a rising star in this industry, so it's likely he'll be back in contentious in future years, but to deny him any accommodation for how he portrayed Ron Stallworth is a bad move.
Claire Foy – Best Supporting Actress for "First Man"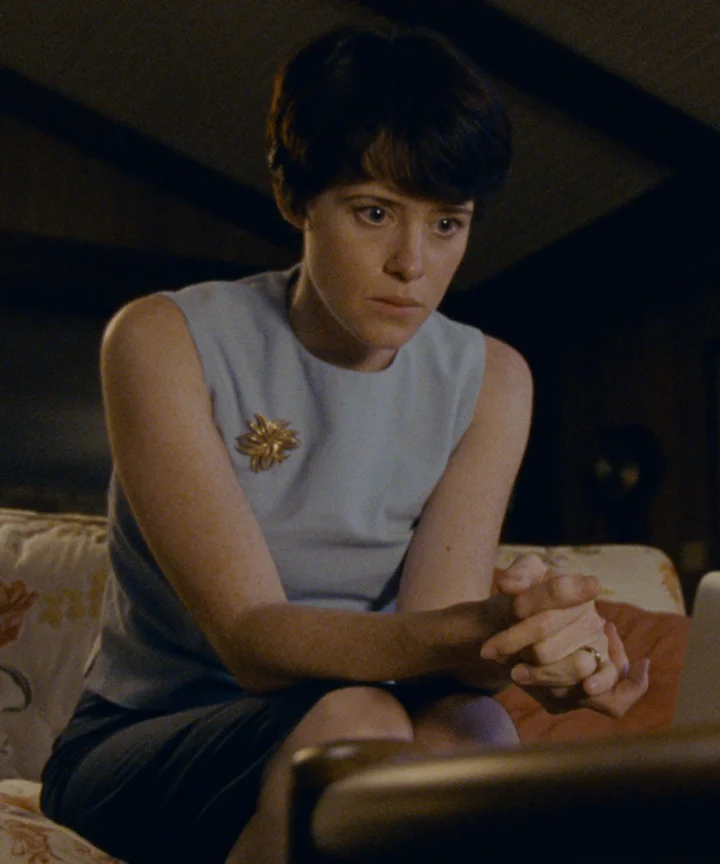 Matt – Every actress nominated is deserving of a spot in the Top 5, but it is shocking that the Academy chose to give The Favourite two spots in the category, and subsequently leave out the best performance of First Man. Claire Foy absolutely dominated the spotlight in every single scene. She was the lifeblood of First Man and unfortunately won't be shown any recognition for it.
"First Man" – Best Picture and Best Director for Damien Chazelle
Matt – Like Foy, it's an absolute shame that First Man isn't even in the discussion for Best Picture or Best Director. Chazelle has become a bit of beloved figure in the eyes of the Academy so removing him from the equation is shocking. Equally as shocking is that First Man is left out and Bohemian Rhapsody, a Bryan Singer film, was left in.
Garrett – I enjoyed First Man and thought it accomplished what it set out to do, and a large part of its success was the direction by Chazelle. It was certainly a better film than Bohemian Rhapsody, but should it have been nominated as best picture over the likes of Leave No Trace, Eighth Grade, or even Paddington 2? I can't say yes, and certainly the obnoxious flag fiasco cost it some momentum. BUT, Chazelle's direction still stood out more, and was seen by more people than some of the other Best Director nods – he should have been nominated.
"Won't You Be My Neighbor" – Best Feature-Length Documentary
Matt – Going into Awards season, this was the front-runner for many filmgoers. It was a charming, wonderful film that gave us a behind-the-scenes look at one of the most beloved people of our time. For the Academy, though, it didn't make the cut and won't have a chance to vie for an award.
Bradley Cooper – Best Director for "A Star is Born"
Matt – In a room of 100, Bradley Cooper was the 1 person to believe in Lady Gaga. The result was a monumental performance by both Cooper and Lady Gaga in a film with a legitimate shot to win Best Picture. So, how is he not in contention for Best Director? The Academy needs to stop discriminating actors-turned-directors.
"First Man" – Best Original Score
Garrett – Director Damien Chazelle made a name for himself by making movies that revolved around music. He has collaborated with composer Justin Hurwitz to great success, including winning an Oscar for Best Score for their last film. I thought the score in First Man was important to the tone and emotion of the film – and was executed memorably and with technical flair. Most importantly, it was one of the most memorable of the year. The score for First Man even won the Golden Globe for Best Original Score, but it doesn't even merit an Oscar nomination? BIG SNUB.
---
THE HEAD SCRATCHERS
Pavel Pawlikowsky – Best Director for "Cold War"
Garrett – Foreign films were arguably better than domestic releases this year, and they had a lot of buzz moving into the end of the year. However, Pawlikowsky's inclusion as best director doesn't make sense because even though other films may not have been as well-received as Cold War, their direction was praised more so than Pawlikowsky's had been for this film (cough…Bradley Cooper…cough). This seems like a compensation for Cold War not being nominated for Best Picture more than anything else.
Matt – Much like in Dafoe's case, take nothing away from what the Polish director did in Cold War. The surprise is that he takes the spot that should've been held by Cooper.
Best Picture Nomination AND Best Foreign Language Film Nomination for "Roma"
Garrett – This has rarely happened before (only 8 times in 91 years), and it will be interesting to see how the Academy deals with increasingly competitive foreign films in the future. I don't think a film should get a nomination for both Best Picture and Best Foreign Film. I would think any film that is nominated for best picture would automatically be Best Foreign Film (it is also a greater honor), so including it in both categories is a waste. For many international filmmakers and Motion Picture associations, even just getting nominated for Foreign Film is a huge accomplishment. Having one film take both nominations bars another foreign film from achieving that honor.
"Bohemian Rhapsody" for Best Picture
Matt – Bohemian Rhapsody was a fine adaptation of Freddie Mercury's life. It featured some incredible scene work that utilized the brilliance that was Queen, flawlessly. Rami Malek was also tremendous, as he fully became Mercury. That said, Bryan Singer directed most of the film, and given the scandalous things we've learned about the embattled director, the surprise is that the Academy kept it in the running at all.
Garrett – The only reason I think this earned a Best Picture nomination was because of the Golden Globes win. Just like Green Book, it's one of those nostalgia films that hits you on an emotional level – a flashback to how wide-appealing films used to be made. On one hand I am happy the Academy is recognizing these types of films (the more widely-popular ones), but I always see Best Picture as a film that pushed boundaries. In my eyes, this one was just run-of-the-mill biopic with kick-ass Queen soundtrack.
Willem Dafoe- Best Actor in a Leading Role for "Eternity's Gate"
Matt – This surprise is nothing against Dafoe or his performance, he was absolutely fantastic. The surprise here is that he managed to leapfrog John David Washington.
Garrett – See my comments above for John David Washington's snub.