Sometimes just being a film buff isn't enough.  Sometimes you just need a setup or a display that shows how truly into films you are.  Fortunately others share the feeling and there are some incredible home theater layouts that are sure to make nerds drool with yearning.  Here are five of the ones we found most impressive.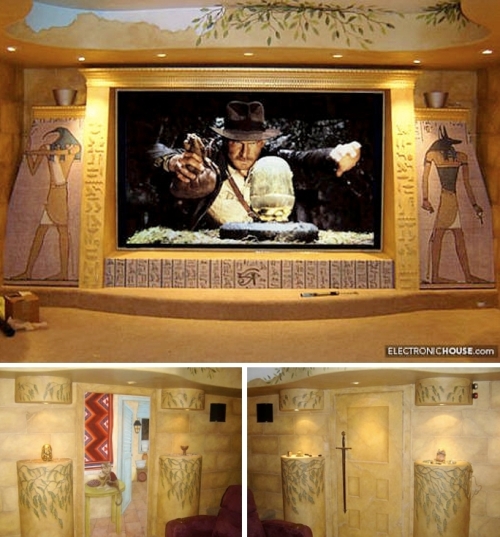 (Indiana Jones Style)
(How cool would it be to watch movies in the Batcave?)
(My favorite)
It's truly amazing the length fans will go to.  Let's face it though, if we have the money or ingenuity to do it, we'd be right there with the same thing.  If you've got a home theater setup you're particularly proud of, we'd love to see it.  Throw us a link in the comments, post it on your profile, or even send us a message at [email protected].
-Jordan