M. Night Shyamalan is a popular filmmaker who has gained notoriety for his supernatural thrillers and the manner in which his films often end with a shocking twist. His breakthrough was the 1999 Bruce Willis-starring thriller, The Sixth Sense. That film seemingly came out of nowhere and impressed both audiences and critics with its wit and the performances of its two lead actors. The film would go on to gross more than a billion dollars at the box office (adjusted for 2019), and would give his career a huge momentum boost which would continue over the course of his next few films, which included Unbreakable, Signs, and The Village.
Both The Sixth Sense and The Village would receive Academy Award nominations, but did not end up winning any awards. However, despite initial critical and box office success with his first few wide-released films, Shyamalan struggled to maintain that trajectory. Later films would suffer in perceived quality and audiences soon lost interest in Shyamalan's films. He tried to work in different genres but could not find a way to recapture the intrigue that his most famous films exhibited. But just when many people forgot about him, Shyamalan released Split in 2016 to critical and popular appraisal. This film returned Shyamalan to the world of Unbreakable while appealing to the popular trend of superhero franchise films. His next film is a sequel to Split, and is releasing later this month.
Of course, Shyamalan's success didn't happen over night. It was the result of a lot of hard work, determination, and some good fortune. This is the story of how he got his start in the film industry and how The Sixth Sense made him a household name.
In The Beginning…
Manoj Nelliyattu Shyamalan was born in 1970 in India, although he only lived there for 6 weeks before his family moved to the United States. His father was a neurologist and his mother a gynecologist (in fact, there are many doctors and medical professionals in Shyamalan's family – he was an outlier as a filmmaker). Shyamalan was raised in an affluent suburb of Philadelphia, Pennsylvania, which would become a major influence on Shyamalan's career. He attended a private Catholic school despite being raised Hindu because his parents thought the experience would teach him discipline.
At the age of 10, Shyamalan was given the gift of an 8mm camera. This gift is what first sparked his interest in film. While his father wanted him to follow the family tradition of working in the medical field, his mother encouraged him as a filmmaker. Influenced by Steven Spielberg, Shyamalan completed over 45 short films by the time he was 16. He attended a private Episcopal high school before attending New York University's Tisch School of the Arts to study film. Here he adopted the nickname "Night", a nickname he had given himself as a teenager, because no one could correctly pronounce his actual name.
Starting a Career…
Shyamalan graduated from NYU in 1992. As a student that year he completed his first feature film called Praying with Anger. The film was semi-autobiographical and starred Shyamalan in the lead role as a man raised in the US who travels to India, the land of his ancestors. He funded the low-budget film himself, with money from his family and friends. The film was shown mainly on the festival circuit and never gained enough interest to be picked up for wide distribution. The following year he sold a script to 20th Century Fox for a film entitled Labor of Love, but the film was never produced because Fox refused to hire Shyamalan as director, which was one of the stipulations when he sold his screenplay.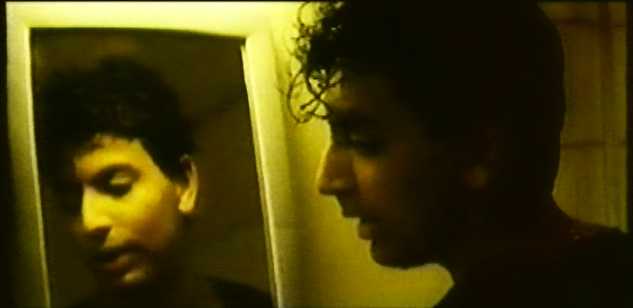 The increased popularity of independent films and independent film studios in the early 90's benefitted Shyamalan. After the failure of Labor of Love, Shyamalan was able to sell another script for the movie Wide Awake, to Miramax. This time, Shyamalan was allowed to direct, and the film would become his second feature film, although its release would be delayed until 1998. This film focused on a young boy's questioning of religion after the death of a beloved family member. Shyamalan chose to film the movie in Philadelphia (his later films would follow suit), even filming in the same Catholic school he attended as a child. The film received mixed reviews from critics, but did not perform well at the box office. The same year, Shymalan was hired to co-write the script for the live action/animated crossover film, Stuart Little.
The Breakthrough…
Despite making a career thus far on films that focused on religion and working on a family film, Shymalan's breakthrough (and indeed the most beloved films of his career) would involve supernatural and horror elements. Shyamalan's script for The Sixth Sense was read by David Vogel, president of Walt Disney Studios. Vogel loved the script so much he purchased it without corporate approval. This decision ultimately cost Vogel his job – specifically the studio balked at Shyamalan's requirement to direct the film himself and would never have agreed to take the project in the first place. Because of this, the project went into limbo. Fortunately, the studio was able to make a deal with Spyglass Entertainment to produce the film while Disney maintained distribution. It also helped that they were able to get Bruce Willis involved. Willis owed Disney his services for three films due to a contract he had signed to help make up for the losses of a disasterous failed film project ("Broadway Brawler") of which Willis had been producer.
The Sixth Sense was released in 1999 on M. Night Shyamalan's 29th birthday and became a box office hit. It was the second-highest grossing film of the year behind Star Wars Episode I. The film would earn Shyamalan two Academy Award nominations, one for best director and one for best original screenplay. The film would go on to be named on AFI's 100 Years…100 Thrills best-of film list as well as being recognized by the Writers Guild of America as the 50th best screenplay ever written. All of these accolades made Shyamalan an instant star, and afforded him more freedom for his film projects moving forward.
Check out the previous installment of this series: Career Breakthroughs: Tom Cruise
Resources:
https://www.biography.com/people/m-night-shyamalan-9542296
http://www.mnight.com/bio.html
http://mentalfloss.com/article/66913/17-straightforward-facts-about-sixth-sense