As the days get shorter, the temperatures get cooler, and the kids go back to school, we find ourselves winding down from a solid 2018 summer movie season. Typically fall movies aren't as big or brash as those that were released during the hottest months. Instead, the fall is often a time for studios to release smaller films. As we get closer to the end of the year, we will of course see more and more releases of Oscar-hopeful films, but the fall movie season is also the prime time for horror movies, star-studded thrillers, and more adult-themed blockbusters. Below I have put together a list of some of the most anticipated films expected to hit theaters between late September and the end of November of what appears to be a very solid fall 2018 (I left off The Nun and Predator because technically they are still summer movies). Which ones are you most excited to see?
Read about our most anticipated fall films here.
The Big-Name Franchise Movies
Venom – October 5th
Synopsis: When Eddie Brock acquires the powers of a symbiote, he will have to release his alter-ego "Venom" to save his life.
What to Expect: We've been eagerly awaiting Tom Hardy's return to a comic-book based film, and the legions of Spider-Man/Venom fans will get yet another movie to excite them on the big screen. This one is directed by the man who directed Zombieland, and an expected R-rating means this one isn't for kids.
Fantastic Beasts – The Crimes of Grindelwald – November 16th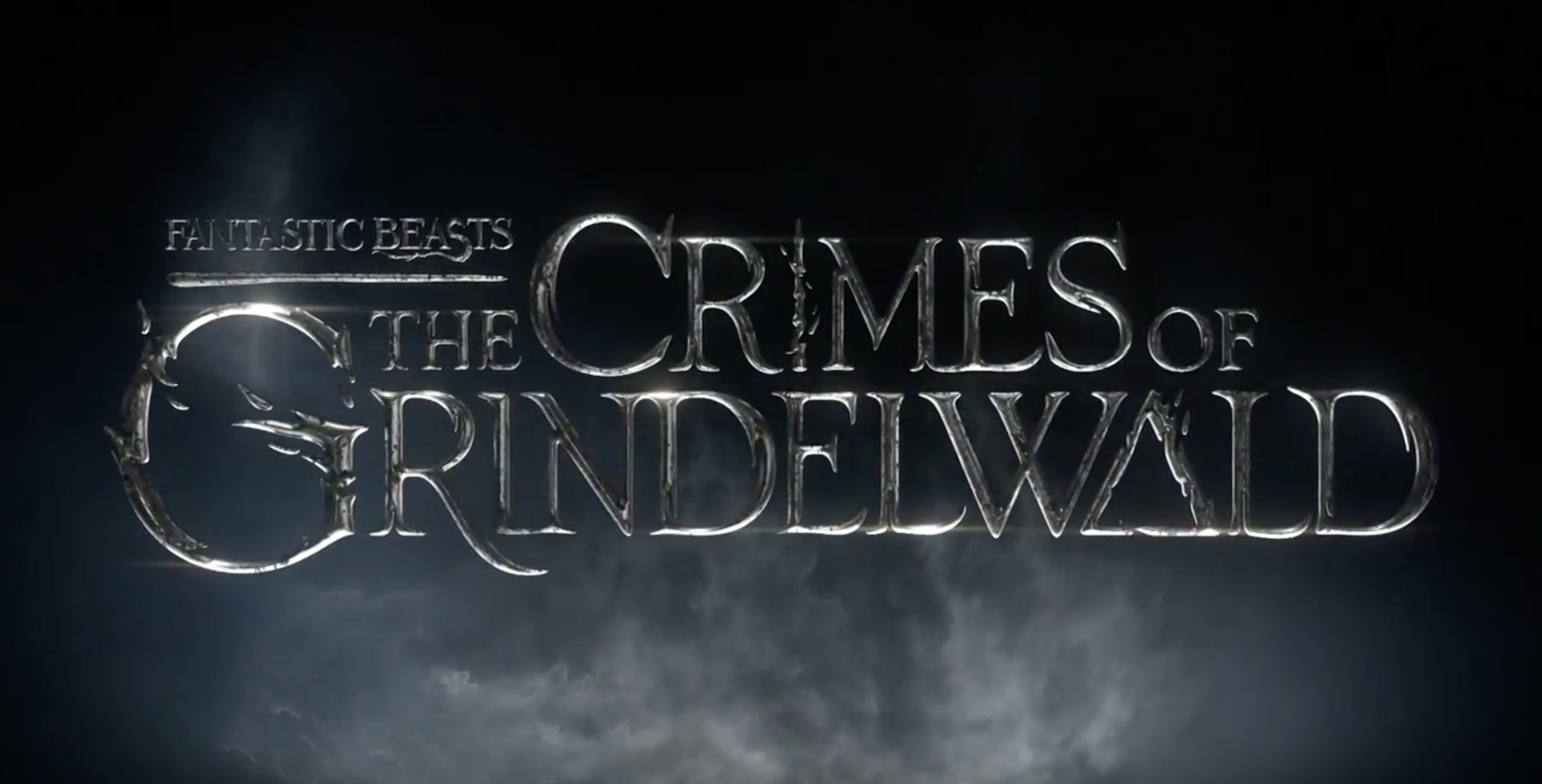 Synopsis: Magizoologist Newt Scamander joins forces with young Albus Dumbledore to prevent the devious Gellert Grindelwald from raising pure-blood wizards to rule over all non-magical beings.
What to Expect: The Harry Potter prequel series continues with this J.K. Rawling-written sequel. Harry Potter veteran David Yates is back in the directors chair, and so we can expect a consistency with the previous film as well as the original films. Of course, the person everyone will be talking about is Johnny Depp. Can his performance help turn around his struggling public persona?
Creed 2 – November 21st
Synopsis: Under guidance from Rocky Balboa, boxing phenom Adonis Johnson prepares for a bout against the son of Ivan Drago — the former Russian fighter who killed his father in the ring years earlier.
What to Expect: The sequel/reboot of the Rocky franchise continues by raising the stakes. This one echoes the iconic Rocky IV. Steven Caple Jr. replaces Ryan Coogler in the director's chair.
The Girl in the Spider's Web – November 9th
Synopsis: Young computer hacker Lisbeth Salander and journalist Mikael Blomkvist find themselves caught in a web of spies, cybercriminals and corrupt government officials.
What to Expect: This film, which is based on the fourth book of the Millenium Series is supposed to be a sequel to David Fincher's 2011 film, The Girl with the Dragon Tattoo, rather than an addition to the Swedish film trilogy based on the same set of books. However, for this installment, the cast and director are different than the previous film it is supposed to be a sequel of. The fourth book is also not written by the same author as the original trilogy, and so we'll have to see how receptive audiences will be for this "soft reboot".
Horror/Thrillers:
Halloween – October 19th
Synopsis: It's been 40 years since Laurie Strode survived a vicious attack from crazed killer Michael Myers on Halloween night. She now faces a terrifying showdown when Michael returns to Haddonfield, Ill. — but this time, Laurie is ready for him.
What to Expect: The newest Halloween movie isn't another reboot. Instead, it is a direct sequel to the original 1978 film, ignoring the events in the sequels. Jamie Lee Curtis is back in the lead role, and John Carpenter is involved as producer, composer, and creative consultant. Confusing title aside, fans of the original film have something to look forward to!
Bad Times at the El Royale – October 12th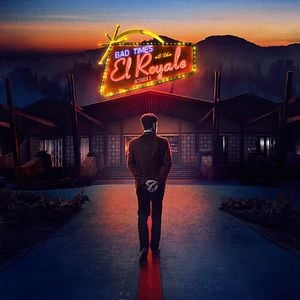 Synopsis: Seven strangers, each with a secret to bury, meet at Lake Tahoe's El Royale, a rundown hotel with a dark past. Over the course of one fateful night, everyone will have a last shot at redemption – before everything goes to hell.
What to Expect: Director Drew Goddard has made quite the name for himself as a television producer and screenplay writer. His only other feature film directing experience is The Cabin in the Woods, which delivered a frightening fun experience. A great cast and Goddard's talent as writer/director/producer should yield positive results, as long as he isn't overwhelmed by the responsibilities of taking on so many production roles.
Suspira – October 26
Synopsis: A darkness swirls at the center of a world-renowned dance company, one that will engulf the troupe's artistic director, an ambitious young dancer, and a grieving psychotherapist. Some will succumb to the nightmare — others will finally wake up.
What to Expect: This is a remake of a beloved 1977 cult classic. The original film was creative, daring, and memorable. So far the trailers of the new make it seem like the new film will follow in the stylish footsteps of its predecessor.
The House With a Clock in It's Walls – September 21st
Synopsis: Ten-year-old Lewis goes to live with his uncle in a creaky old house that contains a mysterious ticktock noise. When Lewis accidentally awakens the dead, the town's sleepy facade magically springs to life with a secret world of witches and warlocks.
What to Expect: Eli Roth is known for his shocking horror movies, but lately audiences haven't shown the same level of enthusiasm for his films as they had in the past. Although this new film is still horror, it marks a change in direction for Eli to more family-friendly. Can he pull it off, or will his edge become dulled for the sake of a PG rating?
Dramas:
A Star Is Born – October 5th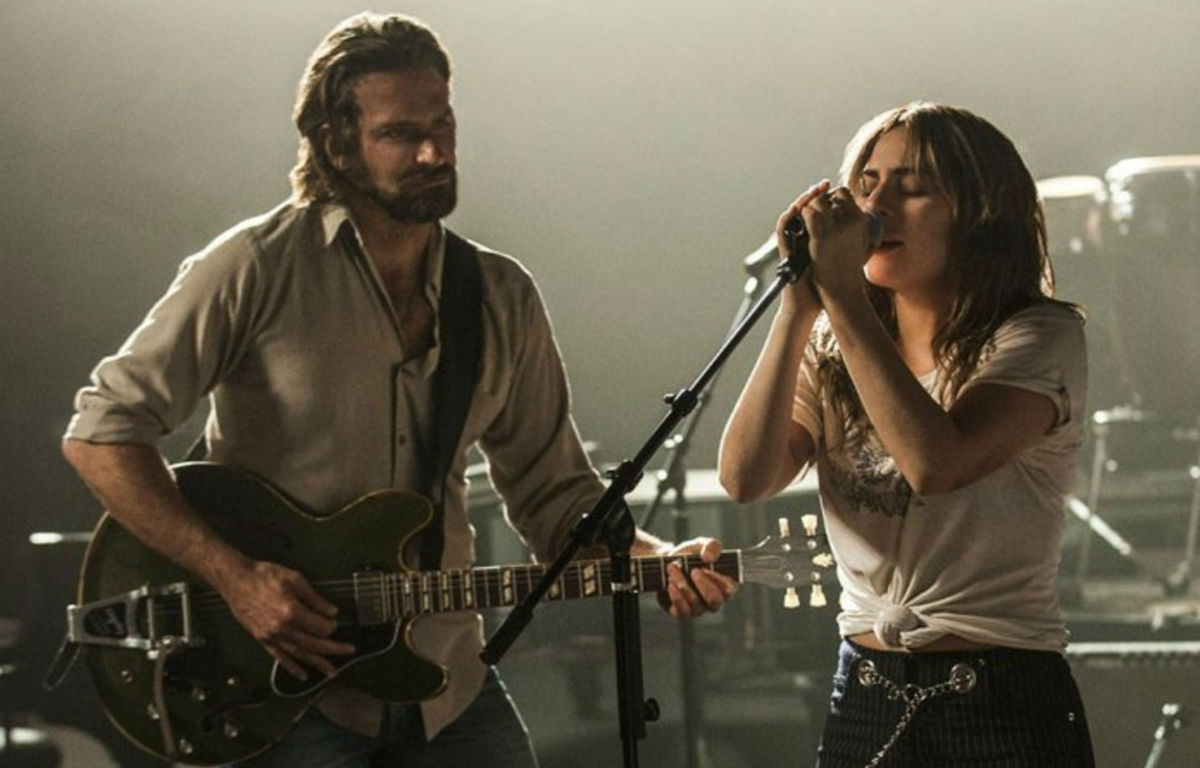 Synopsis: Seasoned musician Jackson Maine discovers — and falls in love with — struggling artist Ally. She has just about given up on her dream to make it big as a singer until Jackson coaxes her into the spotlight. But even as Ally's career takes off, the personal side of their relationship is breaking down, as Jackson fights an ongoing battle with his own internal demons.
What to Expect: Bradley Cooper has become a mainstream star who also has found success on the awards circuit. His career takes another step forward with this film, which will be his debut as director and screenwriter. Having Lady Gaga as his co-star will certainly help him get lots of attention, and early reviews say that Cooper is up to the challenge.
Widows – November 16th
Synopsis: In debt because of their dead husbands' criminal activities, four women take fate into their own hands and conspire to build a future on their own terms.
What to Expect: Filmmaker Steve McQueen's follow up to the Best-Picture winning 12 Years a Slave is hotly anticipated, and not just because of the man behind the camera. Co-written with Gone Girl author Gillian Flynn, McQueen also has a stellar cast lined up; Viola Davis, Liam Neeson, Colin Farrell, Elizabeth Debicki, Jon Bernthal, and Michelle Rodriguez, among others.
First Man – October 12th
Synopsis: A look at the life of the astronaut, Neil Armstrong, and the legendary space mission that led him to become the first man to walk on the Moon on July 20, 1969.
What to Expect: Damien Chazelle has directed three feature length films before First Man, and two of those have been nominated for Best Picture, and La La Land won him best director. Suffice to say, there are high expectations for First Man. And yet, controversy surrounding the film's (lack of) flag depiction could end up seriously jeopardizing its success.
Bohemian Rhapsody – November 2nd
Synopsis: The film traces the meteoric rise of the band through their iconic songs and revolutionary sound. They reach unparalleled success, but in an unexpected turn Freddie, surrounded by darker influences, shuns Queen in pursuit of his solo career. Having suffered greatly without the collaboration of Queen, Freddie manages to reunite with his bandmates just in time for Live Aid. While bravely facing a recent AIDS diagnosis, Freddie leads the band in one of the greatest performances in the history of rock music
What to Expect: We've already been seeing the trailers for this film for months, but our familiarity with its premise hasn't diminished expectations. The story of Freddy Mercury and Queen's rise to fame is certainly and interesting one, with many ideas and themes that still ring true today, but I have to wonder if Bryan Singer is the most fitting director to bring this type of story to the big screen.
The Front Runner – November 7th
Synopsis: Democrat Gary Hart becomes the front-runner for the 1988 presidential nomination until allegations of an extramarital affair derail his campaign.
What to Expect: A political drama released the day after election day will definitely get a lot of attention – look for it to play off of the current political environment. Director Jason Reitman has already released one critically-praised film this year (Tully), and there's a good chance this one could give him a rare dual threat at the Oscars.
Comedies and/or Family Films
Ralph Breaks the Internet – Nov 21
Synopsis: Ralph and Vanellope embark on an adventure inside the internet to find a spare part to fix a video game.
What to Expect: Although Disney's Wreck-It Ralph was a hit with both kids and adults, it has been 6 years since the release of that film. We'll have to see if this new film can bring the same sort of nostalgic charm as the original. New additions to the cast such as Gal Godot, James Corden, Taraji P. Henson, and Bill Hader should help.
Night School – September 28th
Synopsis: A man's life takes an unexpected turn when he accidentally blows up his place of employment. Forced to attend night school to get his GED, he must now deal with a group of misfit students and a feisty teacher who doesn't think he's too bright.
What to Expect: Despite being a comedy force for a while now, Haddish has yet to gain widespread appeal. Teaming her up with the boisterous Kevin Hart should fix that problem overnight. A healthy advertising campaign should also ensure that this comedy gets the attention it's brilliant premise deserves.
The Nutcracker and the Four Realms – November 2nd
Synopsis: Young Clara needs a magical, one-of-a-kind key to unlock a box that contains a priceless gift. A golden thread leads her to the coveted key, but it soon disappears into a strange and mysterious parallel world. In that world, she meets a soldier named Phillip, a group of mice and the regents who preside over three realms. Clara and Phillip must now enter a fourth realm to retrieve the key and restore harmony to the unstable land.
What to Expect: Disney's attempts at reworking classic animations and children's stories into live action films has had a lot of success so far, and this film is the latest iteration of that trend. However, unlike Cinderella, The Jungle Book, or Beauty and the Beast, this one doesn't have a previous established Disney film from which to draw interest. Based on the famous ballet, there's certainly recognition amongst mainstream audiences, but will that be enough?
Join the conversation on twitter: @gsperno @cinelinx