Every actor, veteran or amateur, longs for the opportunity to opine on the various observations on the life and situations surrounding them.  Shakespeare's works are chock full of such emotional diatribes delivered by a single individual either to an audience of characters or to the audience themselves.
Though the motivations may differ between each, sometimes inspirational, historical, flashback, observational, or just to deliver one hell of a threat, each holds a place in our minds and hearts even when the celluloid treatment as a whole has faded.  These are not just the best monologues in the past 10 years of film.  They're the best captures of the human condition in all its beautiful, confounding, and terrifying glory.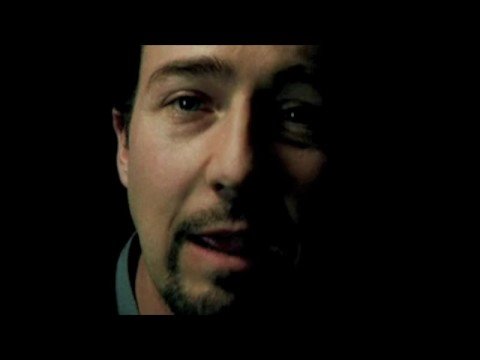 Edward Norton, The 25th Hour (2002) – The "NYC Rant"
Montgomery is about to go away for a long, long time.  He's staring at seven years in Otisville for drug-dealing.  His life is in ruins.  But before he heads to prison, he's got a little time left to tie up loose ends, figure out who rolled him to the cops, and maybe fix his life.  It is this hard road that starts a hate-fueled bathroom rant that ends exactly where it started.
Christopher Walken, Poolhall Junkies (2002) – "The Lion"
With 100K and his brother's life hanging in the balance, Johnny Doyle must find it in himself to outshoot a stone-cold pool shark in the final game.  A quick time out in the bathroom to collect himself becomes the stage for one of the best support talks in history.  As his backer throws down the gauntlet, you know this last round is gonna be a blast.
David Carradine, Kill Bill Vol. 2 (2004) – "Superhero Mythology"
Villains are often dime-a-dozen.  Few can really encapsulate what it means to be the bad guy, but the deadly Assassin Leader known only as Bill was everything every villain strives to grow up to be.  Cool, suave, and unequivocally vicious, he even made time to wax poetically on the mythology of superheroes to Black Mamba before the big end.  Absolutely epic.
Hilary Swank, Million Dollar Baby (2004) – "The Only Thing That Makes Me Happy"
No one can fault you for doing what you love.  Except maybe boxer-trainer Frankie.  He's old, he's opinionated, and he's meaner than hell.  But when the immovable object meets the unstoppable force of Maggie Fitzgerald, the sparks will surely fly.  Her last ditch attempt to convince Frankie to train her comes straight from the heart and would move mountains.
Joseph Gordon-Levitt, Brick (2005) – "Spin It For You"
Hard-boiled detective stories hold a place in the imagination of everyone familiar with the pulp stories of the '30s and '40s.  Notably, it was the dialogue that set these classics apart.  With style, class, and a vocabulary that could send you running, lone wolf snoop Brendan Frye unravels the bloody yarn to the femme-fatale.  It's duck soup baby.
Hugo Weaving, V for Vendetta (2005) – "Good Evening London"
"Governments should be afraid of their people", spoke the masked terrorist known only as V.  As he brutalized the fascist government of London, V inspired hatred, fear, resentment and revolt in the people.  His bombings were merely a period to his statements.  But it was his pirated broadcast to the city that truly captured the very spirit of Revolution.
Benicio Del Toro, Things We Lost in the Fire (2007) – "The Bad Dream"
It was Jerry's account of the dismay and terror of heroin addiction that captivated us.  After his best friend's senseless murder jolts him back into recovery, we eventually see a glimmer of the man who Jerry was before the addiction.  It is his ending account of a terrifying dream at an NA meeting that shows just how hard it can be, even when you're clean.
Gerard Butler, P.S. I Love You (2007) – "Goodbye"
Love can inspire anyone.  When cancer claimed Gerry's life, his love for Holly was simply too big to die.  Through a series of letters, he prolonged his goodbye and in turn gave Holly the chance to grieve and eventually move on.  But it was his next to last letter that truly proved that even if life ends, it doesn't mean love ever will.
Casey Affleck, Gone Baby Gone (2007) – "Where You Come From"
Hometown observations are some of the deepest.  It is the love of a community and its people that often drives people in their own lives.  Private Investigator Patrick Kenzie expounds on why he became what he is and how his hometown shaped him into the man he is.  People don't often see the cracks in life's painting, but it's there that the people really live.
Heath Ledger, The Dark Knight (2008) – "You Didn't Disappoint"
Even in the depths of insanity you can find truth.  Though the view is obscure, often fragmented, the truth is obvious.  And the joke of it all was obvious…to the Joker.  After his capture, Batman and the Clown Prince of Crime meet mask-to-makeup and the Joker brilliantly eschews on the ultimate futility of order in chaos.  Crazy doesn't always mean stupid.
The greatest honor in writing this was being able to include the late greats Heath Ledger and David Carradine, both of whom captivated audiences with their amazing dedication and ultra-talented performances.  They and each of the other actors on this list have created such moments for us to savor, debate, extrapolate and enjoy.  Moments that surely will etch themselves onto our hearts, minds and souls and, as such, they will live forever.
-Jarod Warren