10. Conviction – $1.8 million
The true story about a woman who became a lawyer to save her brother on death row expanded to over 500 theaters and a spot in the top ten. While critics have praised the film, it hasn't created enough mainstream buzz to keep selling tickets.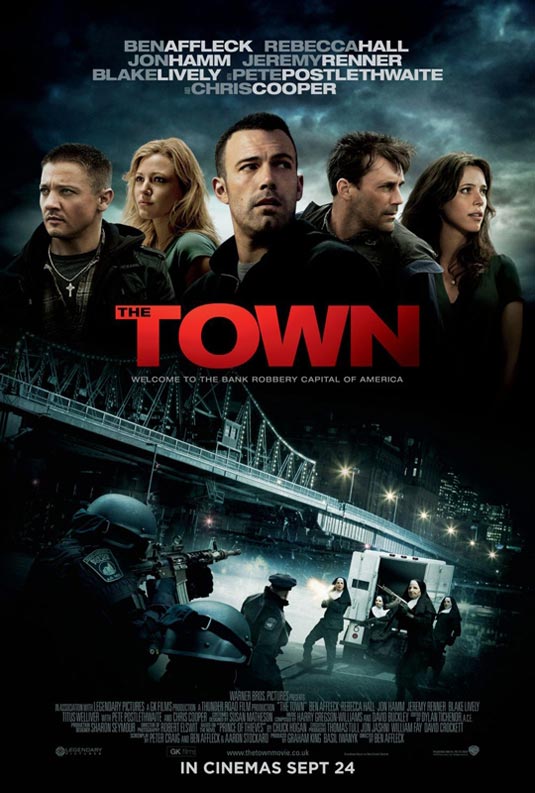 9. The Town – $2 million
The Ben Affleck-directed crime drama has done better than expected, making nearly $88 million in under two months of release. It won't make the coveted $100 million level, but it has solidified Affleck as a first-rate director and Jon Hamm as a cinematic leading man.
8. Life as We Know It – $4 million
Producers were hoping for the next great rom-com with Josh Duhamel and Katherine Heigl headlining, but the film has seriously underperformed. Lukewarm reviews didn't help, but Heigl isn't pulling in audiences like she did for 27 Dresses or The Ugly Truth. After The Killers bombed (and rightfully so), Heigl's career is heading in the wrong direction.
7. The Social Network – $4.5 million
With $80 million in five weeks, the Facebook movie is a certified hit. It still plays well among mainstream audiences and the art-house crowd. Proof that smart movies can make money.
6. Secretariat – $5 million
Disney was probably hoping for Seabiscuit-type returns (a $100 million plus gross) for their horse racing movie, but they'll have to settle for something closer to $50 million. Critics weren't impressed with the film, but audiences liked it more.
5. Hereafter – $6.4 million
Clint Eastwood's take on life after death with Invictus star Matt Damon has failed to find an audience, taking in little more than $22 million in three weeks. The subject matter didn't inspire moviegoers, and it is unlikely Hereafter will make back its reported $50 million budget.
4. Jackass 3D – $8.5 million
What kind of a world do we live in when a movie like Jackass 3D makes over $100 million? I like crotch shots as much as the next guy, when it is happening to the next guy, but with far better films out there with actual talented people in them, who buys tickets to this?
3. Red – $10.7 million
Bruce Willis used to pack theaters, but despite decent reviews and an all-star cast, Red has only meddled along. It has taken in almost $60 million in three weeks, and it is still performing well, but it is doubtful Red will go deep in the black.
2. Paranormal Activity 2 – $16.5 million
Sure, PA2 is filled with cheap thrills, but it still pays well for a film that looks like it cost about $50 to make. Word of mouth, however, isn't good; grosses are down 60% since last week, not a good trend.
1. Saw 3D – $22.5 million
The latest installment in the horror series that wouldn't die got a jump-start with the addition of 3D. While it is being billed as the final film in the series, when a new helping of torture porn grosses $22.5 million its opening weekend, another round is sure to come.
-Victor