Summer 2012 is certainly kicking off with a bang.  Releasing everywhere on May 4 is The Avengers, the long awaited superhero film putting all our favorite Marvel characters (minus Spider-Man, Wolverine, Daredevil, and all the ones you REALLY like) into one team.  The build up for The Avengers has been intense, with over four years and five films of investment, all leading up to this one film.  Quite frankly, I don't think we've ever seen anything like this before.  And for that reason alone, The Avengers should be a film you are looking forward to.  Thrown in the almost unbelievable directorial choice of Joss Whedon and all your favorite actors from Marvel's back catalog of films (Robert Downey Jr, Chris Evans, Chris Hemsworth, Samuel L. Jackson, Scarlett Johannson, etc.) and you have a spectacle worthy of starting one of the biggest summers in a long time.
And then Tim Burton comes along and ruins it all.  Okay, I'll be honest—I don't mind Tim Burton.  In fact, I actually kind of like him.  That said, his films have been pretty god awful and formulaic in the last few years.  His once fresh style has now become predictable, and his Dark Shadows adaptation looks no different.  Based on the once popular vampire soap opera, Dark Shadows has all the trappings of a Burton movie.  Dark Setting?  Check.  Weird make-up?  Check.  Johnny Depp? Check.  Helena Bonham Carter? Check.  Burton is becoming stale, and I don't see Dark Shadows being the film to take him out of his slump.
Speaking of stale, Sacha Baron Cohen. His next film, The Dictator, is opening opposite Dark Shadows. Another partnership with his Borat/Bruno director Larry Charles, The Dictator too looks like familiar territory for Cohen.  I'm not going to do another checklist for him, but the "vaguely offensive foreigner" character has been done to death by Cohen. And worse yet, the trailer for The Dictator wasn't even that funny!  I only laughed once during the entire two minutes, and that wasn't until the very end!  This could be a funny movie but, right now, it just looks lazy.  Finally opening May 13 is What to Expect When You're Expecting, the New Year's Eve of self help book movie adaptations.  Of course, this film couldn't really get an all A cast, but they got a B one!  And that's just as good…right?  Anyways, if you're interested in this film, that's your business.  Personally, I'm not.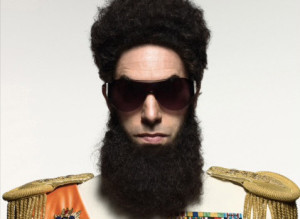 Oh my god, what is there to really say about Battleship? Quiet frankly, it looks like one of the silliest and ridiculous films releasing next year.  It's like Universal saw Transformers and thought "Hey, let's do the EXACT same thing!"  Seriously, this looks and feels exactly like Transformers, so much so that you may end up forgetting that it's based on the Battleship board game!  The footage we've seen from the film so far looks to border so much on parody that it's laughable.  I actually think the idea of a navel action film could be badass, but this looks to be doing all the wrong things.  Then again, it may be worth the price of admission if, half way through, Liam Neeson exclaims "You sunk my battleship!"  C'mon; we all know it's going to happen.  It's just a matter of time.  So if you want to be there when that happens, I guess you can head to the theater starting May .  To be fair, there's not a lot of options; Battleship IS the only wide release of the week.
Topping off the last week of May is Men in Black 3. Reuniting actors Will Smith and Tommy Lee Jones, in addition to director Barry Sonnenfield, MIB 3 feels like a nice reunion after the 10 year break between Men in Black 2. If you remember correctly, that film wasn't very good, which probably explains why it took so long for this sequel to be made.  Joining the cast is Josh Brolin, who will be playing a younger version of Tommy Lee Jones' Agent K.  Which indicates that yes, this is a time travel film.  Joy.  Well I've found some amount of fun in the MIB films, they aren't exactly memorable (I've already forgotten the plot of both films).  This third entry also had a very public troubled production, and the teaser trailer was quite frankly a mess.  I don't know how MIB 3 will turn out but, if the production is any indication, my guess would be "not good."
Before we finish off May, I wanted to real quickly mention the release of director Wes Anderson's next, Moonrise Kingdom. It's opening limited the same week as MIB 3 but, if Anderson's previous efforts are any indication, this will probably end up being the better film.  Moonrise Kingdom features the usual Wes Anderson actors: Bill Murray, Jason Schwartzman, Bruce Willis, Ed Norton—okay, so maybe those last two don't fit in very well, but still, an impressive cast indeed.
June 1 gives us two main options at the theater; a musical comedy based on the rock music other people wrote, or a dark fantasy based on a fairy tale that other people wrote.  First up is Snow White and the Huntsman which no, is not the musical comedy.  But who awesome would that be?  Anyways, SN&H (as I and no one else shall call it) is the dark fantasy film, presenting a more "edgy" Snow White. This isn't fairy tale stuff; this is more Game of Thrones then Disney.  In comparison to Tarsem's Mirror, Mirror, it's pretty much the exact opposite.  That said, I'm surprisingly excited to see more from this film.  Well Kristen Stewart is Snow White is a little bit of a turn off, Chris Hemsworth as The Huntsman and Charlize Theron as the Queen certainly round off the cast.  The little bit of footage I saw at Comic Con and the teaser trailer certainly promises a dark and stylized tale, and I hope first time director Rupert Sanders will be able to deliver on that potential.
As promised, we also have the musical comedy opening June 1; Hairspray director Adam Shankman's Rock of Ages. To be honest, Rock of Ages looks to be really silly, with karaoke covers of classic rock songs and the prerequisite crazy long and untamed 80's hair.  The fact that they got Alec Baldwin, Tom Cruise, and Russell Brand involved in this madness is downright depressing.  If you want another silly and staged looking Hairspray, Rock of Ages is certainly your best bet this summer.  But my question to you is this; why would you want that?
Opening the next weekend is probably one of TMP's most anticipated films of 2012…Madagascar 3: Europe's Most Wanted. LOL…but seriously, Prometheus. Master director Ridley Scott's first foray in the Sci-Fi genre since his iconic Blade Runner has a lot of expectations to live up to but, if early footage is any indication, Scott is ready to take the challenge.  Featuring an all-star cast of greats such as Charlize Theron, Idris Elba, Michael Fassbender, Noomi Rapace, and many, many more, Prometheus looks to be epic sci-fi on a grand scale, something that we've been sorely lacking in the last decade.  We've missed you, Sir Scott.  Glad to have you back, though.
Ha ha…I'm still laughing about the Madagascar joke.  But in all seriousness, this too is a film, and it's also opening June 8.  Once again starring the voice cast of Ben Stiller, Jada Pinkett Smith, David Schwimmer, Chris Rock, Sacha Baron Cohen, and more celebrities then you can shake a stick at, Madagascar 3 takes the main characters to the exotic world of…Europe.  Despite this, it's still called Madagascar, for almost no reason what so ever.  The first Madagascar was okay, but the second one was unbearable.  This looks to be more of the same and after seven years, I'm sorta sick of these characters and there silly little zoo animal antics.
Two films I care very, very little about are opening June 18.  I guess if I had to choose, I would care slightly more for Jack the Giant Killer, though.  I like Bryan Singer generally, and fantasy films don't HAVE to be a complete disaster.  But the trailer…did not look that great.  I still have faith that Singer will deliver something decent though.  I mean, in a month where we have Snow White and the Huntsman opening, why can't we have a cool Jack and the Beanstalk tale too?
Also opening is I Hate You, Dad, which is a film about a son who…well, hates his dad.  This isn't exactly a bad premise for a comedy, but it just so happens to star Adam Sandler and Andy Samberg, too actors who I honestly care very little about.  Although it is kind of freaky to realize that Adam Sandler is playing the dad to a 20 something now.  Soon, he'll be a fake grandpa!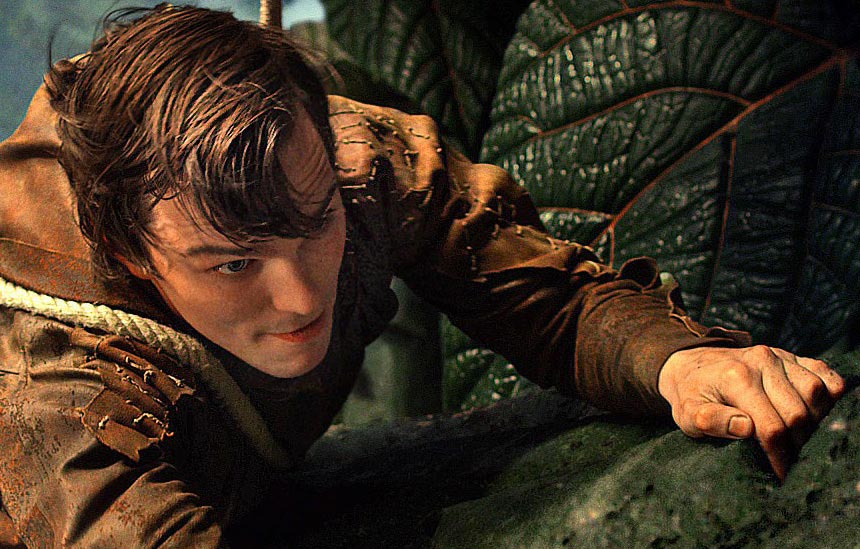 June 22 brings us one of the best titled and most interesting films of Summer 2012; Abraham Lincoln: Vampire Hunter. Quite honestly, I'm still in shock that this film even exists, especially considering that Lincoln, Steven Spielberg's "serious" Lincoln biopic, will be opening mere months after it.  Personally, I wish that the two would switch cast in crew, because a Steven Spielberg directed movie about Daniel Day Lewis killing vampires as our 16th President sounds just…glorious.  But you we're stuck with the cast and crew we have.  Thankfully, they aren't that bad; Benjamin Walker plays President Lincoln, and Mary Elizabeth Winstead plays his wife, Mary Todd.  Yes, Scott Pilgrim's Mary Elizabeth Winstead.  This is that kind of movie.  Oh, and how glorious that is.
Also opening June 22 is the new Pixar pic, Brave. Well I'm not looking forward to Brave as much as some others, I'm still really looking forward to seeing the final product.  Which is cool, because it's nice to say I'm looking forward to a Pixar film after last year's release of Cars 2.  Brave looks like an epic, promising fantasy, and it has a solid voice cast under it's wing, featuring Scottish greats such as Craig Ferguson, Billy Connelly, and Kevin McKidd, Brave could end up being the winner of Summer 2012.  And isn't that just grand!?
The final two films featured in Part 3 of our Prelude both star Channing Tatum.  Under most circumstances, I would shoot myself right about now.  But hey, I can look past the taint of The Tate, considering how promising these two films look.  Magic Mike is the second film in 2012 directed by Steven Soderbergh, but this one is radically different then Haywire. For one, it's about male strippers, and not kick ass female spies.  Also part of Tatum's stripping crew is Matthew McConaughey, Alex Pettyfer, and Matt Bomer.  Which pretty much makes this a shirtless dude delight.  This film's for all you ladies out there; you've earned it.
Speaking of shirtless dude's, let's talk about Dwayne "The Rock" Johnson's next film, which also stars Mr. Tatum; G.I Joe: Retribution. Even though I wasn't as sour as most to the first G.I Joe, the trailer for Retribution promises a much, much better film.  The action looks competent and, at times, even badass.  I honestly can't imagine a film featuring ninjas fighting on the side of a mountain can fail.  AT ALL.  Also supporting the Joe team is Bruce Willis and Adrianne Palicki, who will hopefully kick much ass as well.
Well, that does it for this part of TMP's Prelude to 2012!  Check back LATER TODAY for Part Four, which will finish off Summer 2012 and usher us into the fall.  Featuring such films as The Amazing Spider-Man and The Dark Knight Rises, the next part will be one you don't want to miss!
–Matthew