* We'll start this one off with something pretty cool.  Brett King has created a glow-in-the-dark TRON board game.  Hit the link for the video.
* For our filmmaker readers, and especially editors like myself, the big news came from Apple in Las Vegas a couple nights ago, when they unveiled Final Cut Pro X, and newly revamped version of their popular editing software, set to release in June for $299.
* A press release came out, confirming that MGM and Sony had reached a deal to co-finance and distribute (for Sony) Bond 23…and Bond 24.  It's similar to the deal they had for Casino Royale and Quantum of Solace.
* Sally Field has confirmed that she is playing the role of Mary Todd Lincoln in Steven Spielberg's Abraham Lincoln biopic, starring opposite Daniel Day-Lewis.
* Hugh Jackman has now walked away from the role in Snow White and the Huntsman, once again leaving a large void in casting for this movie.  This is more than likely a sign that 3 Snow White projects going down at the same time is a bad idea.
* The first teaser trailer for The Woman in Black has landed.  For those unfamiliar with this project, it's Daniel Radcliffe's first big screen film post-Harry Potter, and it's actually looking pretty decent.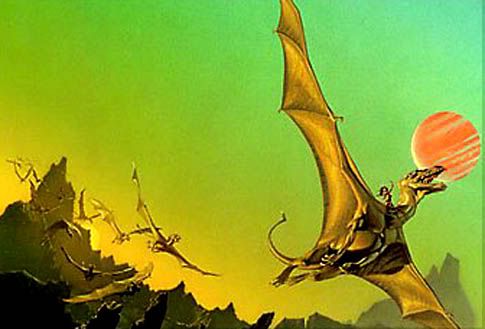 * Anne McCaffrey's brilliant novels, The Dragonriders of Pern, are finally getting a big-screen adaptation.  Easily one of the best dragon-related stories told (in a very massive book series), it's unlike most other sci-fi stories (and that's not a typo, it's not really fantasy fiction, it's sci-fi).  David Hayter has been hired on to pen the script for the film, which will be an adaptation of the first book Dragonflight.
* In other book news, Paramount is now moving forward with an adaptation of Ray Bradbury's The Martian Chronicles.
* If you haven't heard by now, Juan Carlos Fresnadillo is set to direct The Crow remake.  But that's not the news here.  Now it seems that Bradley Cooper is in talks to star in the lead role…whoa.
* Daniel Sunjata, from Rescue Me, Diego Klattenhoff, and Burn Gorman are the latest additions to the Dark Knight Rises cast.  Though only Sunjata has been confirmed, there is still no word on what roles any of them would play in the film.
* Latino Review's source has sparked some interesting rumors surrounding Man of Steel.  It started when Diane Lane (Ma Kent in the film) pretty much confirmed that we'll be seeing yet another origin story show up in the new Superman movie.  Then their sources had these points to add:
You will see JOR-EL and his wife, Lara.
Daniel Day-Lewis was looked at for JOR-EL and not the villain.
Krypton will not be a crystal planet like the Donner film; this Krypton will PROBABLY look like the Coruscant skyline from Star Wars.
The Kryptonian villainess is not URSA…Well sort of.  The villainess is FAORA.
Well, that wraps up this edition of News Bits.  Remember if you have an article that you think should be featured here, be sure to email at [email protected]  Until next time!
-Jordan