* Orlando Bloom was talking with Collider about The Three Musketeers and he talks briefly about reprising his role of Legolas in The Hobbit; hinting at a new costume and an expanded role beyond a mere cameo.
* InfamousKidd is reporting a rumor that the upcoming Godzilla reboot will be utilizing the 'man in a rubber suit' technique employed by the original films.  On top of that, the image above is supposedly what the new king of all monsters will look like.  I'm really digging the new design, but not sold on the idea of the rubber suit.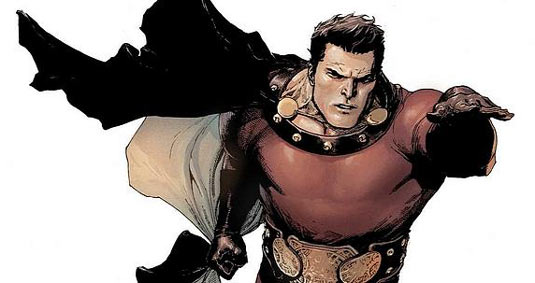 * The rights to Mark Millar's comic Superior (about a child with MS who gets powers and becomes a superhero) have been bought by Matthew Vaughn, who directed Kick-Ass and X-Men: First Class.
* New set pics from Man of Steel show off a bearded Henry Cavil as Clark Kent.  Hit the link for a lot more images (though they aren't that exciting).
* Entertainment Weekly has the first look at Julia Roberts as the Wicked Queen in Tarsem's untitled Snow White movie.
* Yet another James Bond title is circulating around.  Apparently Sony and MGM have purchased several domain names that involve the words James Bond and Skyfall, leading many to believe that the title of Bond 23 is Skyfall.
* Here's an all new poster for Puss in Boots.
* Got a new clip courtesy of Fox for the just released (on the 4th) The Heart Specialist.
* Because everything is better with Star Wars; Wampa cupcakes.
* The full new trailer for War Horse has arrived courtesy of Dreamworks.
All right, that about wraps it up for this edition of News Bits.  If you've got a scoop or article you think should be included, email me at [email protected] and we'll get it posted for you.
-Jordan