I think I'm a little biased with this film (because of my love for all things Apes), but I'm getting giddy at any little news bit that comes out on this film.  Of course this piece of casting news is actually something to really get excited about. 
After learning that Lithgow and Pinto were already cast (along with James Franco) in the film, fans have been waiting to see who or what would be playing the lead ape of the film named Caesar (a highly sentient ape that brings about a revolt that ends up creating the Planet of the Apes).  The wait is over and Andy Serkis (Lord of the Rings, Inkheart) has been cast in the role for Rise of the Apes.
Like in King Kong, Caesar will be a completely digital creature brought to life by the motion capture performance of Andy Serkis.  I love Serkis and think he's a phenomenal actor, even in the roles where we get to see his real face.  His motion capture prowess is far beyond what any other actor has been able to accomplish, so I'm genuinely excited about him landing this part. 
Serkis has big shoes to fill as Roddy McDowall played the role previously and did a great job with it.  McDowall is a very classical actor and brought that to the Apes films.  While Caesar in this film will undoubtedly be very different, I'm sure Serkis will be able to do just fine with it.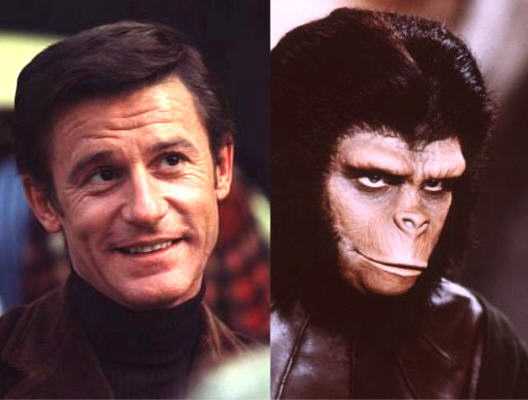 -Jordan