The first Expendables movie was an incredibly fun romp, and that's about it.  It's an old-school action movie, in it's best form: mindless and awesome.  It wasn't the best movie, and the story was somewhat thin, but it's a movie I find myself coming back to.  The main attraction for this movie is that nearly every major action movie star from the past few decades make an appearance.  However, there are some notable exceptions.
The key actor many thought should have been included was Van Damme.  JCVD became popular around the same time frame as Stallone, Schwarzenegger, and the others yet he was left out of the film.  While there were many other older action stars that could have been in the film, I personally really wanted to see JCVD on-screen with everyone else.  Now, I may just get my chance.
Sheldon Lettich is supposedly working on a sequel to Double Impact (which he directed Van Damme in), and while answering questions to online fans, Lettich revealed that Van Damme was considering joining the Expendables.  Here's the quote:
"JC seems to be leaning towards appearing in the sequel, as far as I know… If Steven Seagal is not in the sequel. From what I've heard, Seagal won't be (in it) because of… producer Avi Lerner, who had a few bad experiences with Steven."
Wooo!  Many have wondered what the deal is with Steven Seagal, but honestly I think that's reading too much into it.  It's probably not as scandalous as it sounds.  The prospect is enticing to say the least, especially considering the other bit of news that has Bruce Willis confirming his return.
After the Golden Globes Bruce Willis was doing an interview in which he confirmed he'll be returning for the sequel.  Of course he wouldn't say in what capacity, but it's possible he doesn't even know yet.  Stallone has already made statements that he'd love to have Willis' character from the film become a 'super villain' for the sequel.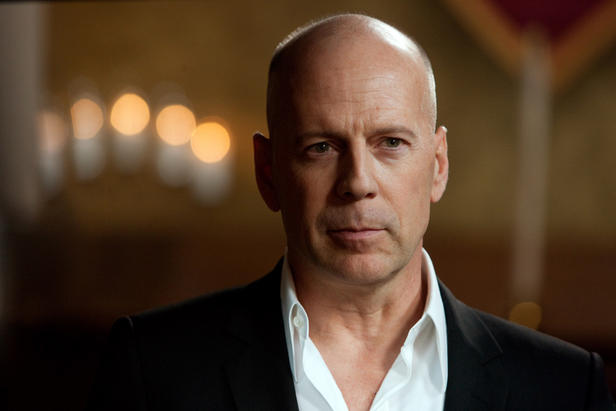 Who knows, maybe we'll see an evil Bruce Willis with JCVD as his enforcer?  Personally, that's the role I'd love to see Van Damme in.  No hero, just there to beat the crap out of everyone else.  Either way, let's keep our fingers crossed that this all comes together and begins shooting this year.
-Jordan