For the weekend ending December 5, the only major new release, The Warrior's Way, hardly registered at the box office, while just about every other current release took major tumbles as America did something other than going to the movies.
10.  The Next Three Days $2.57 million
Russell Crowe's latest flick, in three weeks of release, is a certified bomb with barely $18 million in total box office. The marketing for the film didn't help; instead of focusing on Crowe's star power, trailers focused on a plot that failed to impress.
9.  The Warrior's Way $3.04 million
Sure, the trailer may have made the movie look fun, but moviegoers have been burned by bad movies enough times that they now have an immunity to decent marketing. Based on the reviews, America was right: this is a bad movie with about 30 seconds of cool imagery. Besides, the tagline of "Ninjas…DAMN" is pretty stupid on just about every level.
8.  Faster $3.9 million
Dwayne Johnson's latest attempt at action superstardom has failed to ignite audiences. Faster is sputtering like a Model T, and I have to wonder why the studio would bother casting Billy Bob Thornton and not bother to market him.
7.  Due Date $4.1 million
The Robert Downey Jr. comedy continues to hang around, actually moving up a spot from last week. In five weeks, it managed to pass the $90 million mark in ticket sales.
6.  Megamind $4.9 million
The Dreamworks animated flick dropped over 60% from the week before, as the big blue head couldn't withstand the double threat of Harry Potter and Rapunzel to bring in audiences.
5.  Love and Other Drugs $5.65 million
Jake and Anne aren't exactly burning it up like Tom and Meg used to, with only $20 million in total take in its first two weeks. There aren't many other romantic comedies out there for adults, however, so it may still have a nice run.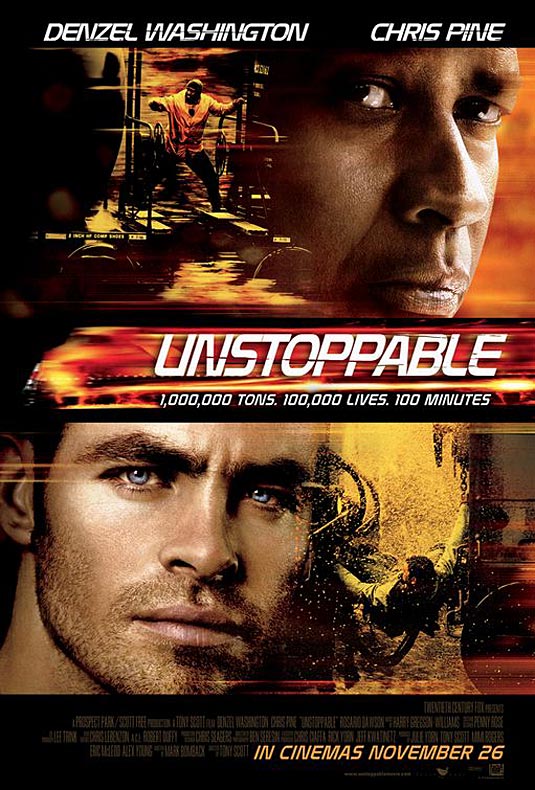 4. Unstoppable $5.9 million
Word of mouth on the Denzel Washington/Chris Pine actioner remains strong, so expect the runaway train to keep running in theaters through the new year.
3. Burlesque $6.1 million
Despite less than stellar reviews, Burlesque is still attracting moviegoers hungry for a musical. Apparently, Glee hasn't killed the musical fully. Yet.

2. Harry Potter and the Deathly Hallows, Part I $17 million
I can't wait for the  second part: Harry Potter and the Money Printing Machine.
1.  Tangled $21.6 million
So, Tangled managed to leapfrog that British witch boy. Sure, it's Disney, it's cute, it has a funny animal sidekick. I still hate the title. Humbug.
Source: Box Office Mojo