Animal Crossing: New Horizons launches on March 20 and the fandom has just about hit its limit on patience for news about game features, preorder bonuses and special edition systems, accessories and, well, anything.
[Links to purchase bundles, peripherals and more are at the bottom of this article, updated 2/14]
Fans have been begging on social media for an Animal Crossing-related Nintendo Direct chock full of details about what's new on the long-awaited title and what we can expect to return from previous titles in the series.
Everyone wanting Nintendo sitting
a new Animal on their endless
Crossing Nintendo Unreleased AC
Direct Info pic.twitter.com/lKNGYmI8Sb

— Roald from Animal Crossing (@AC_Roald) February 10, 2020
It's been 100 years since the last Nintendo Direct. No Animal Crossing Direct either. You wake up in the Shrine of Resurrection. You head outside and start hitting things with a branch you found on the floor.

— Crossing Channel (@crossingchannel) February 11, 2020
Fans: We want new Animal Crossing info in a Nintendo Direct
Nintendo: Here's a 30×30 pixel jpeg of a brand new character, enjoy

— Animal Crossing World 🛩️🏝️ (@ACWorldBlog) January 27, 2020
This includes questions about the non-traditional Animal Crossing titles that have released in the time since New Leaf launched in November 2012 that center a lot around the inclusion of micro-transactions from Pocket Camp (unconfirmed and unlikely in my opinion), Amiibo/Amiibo card support (and where to buy boxes of them, spoiler alert: Amazon) and more.
I know that in *checks watch* June of 2015, I was clamoring for a new Animal Crossing myself. This was before the Nintendo Switch was revealed in its current form and had only recently been revealed as Nintendo NX. I was so sure that Nintendo would absolutely not hold out on us to the next generation of consoles, let alone a home console-handheld hybrid.
I REALLY want an Animal Crossing for WiiU. I wouldn't be surprised if there was finally a Metroid. Something Mario. #NintendoDigitalEvent

— Katy Barber (@katy__kakes) June 16, 2015
But here we are at the finish line in 2020 and I'm here to share with you relevant details and fun things I've found about New Horizons, which was officially unveiled at E3 last year.
Some technical details and caveats in a nutshell:
Up to 8 players can live on one shared island, with up to 4 residents of one island playing simultaneously on one console. Up to 8 can play together on one island with local wireless or online play.
To play online, you will need a Nintendo Switch Online subscription, which is set at $19.99 for 12 months, $7.99/3 months, and $3.99/month. A 12 month family membership with you and up to 8 Nintendo Online Accounts will cost $34.99/12 months.
One island per console, multiple profiles will share one island. There do not seem to be any exceptions to this rule at this time.
The game supports the Nintendo Online smartphone app.
Amiibo figure and card support has been confirmed.
Save files are stored locally and at this time cannot be transferred. Cloud saves are being considered, but no timeline is offered. The main reason for no cloud saves, given in June 2015, was to "avoid time manipulation."

According to Nintendo UK's website, the game does not support the Save Data Cloud functionality of Nintendo Switch Online. However, the ability to recover Animal Crossing: New Horizons save data from the server in the event of console failure, loss or theft will be available to Nintendo Switch Online members sometime in the future.
The site also says at this time that the game does not support the ability to transfer your save file from one Nintendo Switch console to another.
Animal Crossing: New Horizons screenshots
In an interview with GameKult, lead developers Aya Kyogoku and Higashi Nogami gave some insight into development and about some new features in the game.
The game will change seasons based on real time and also according to the hemisphere where the player is, the developers said.
Players will be equipped with the Nook Phone, recording Nook Miles & milestones, recipes, taking photos and more. You will have the ability set up your camp inside and outside your tent, arranging decorative items and furniture in any way that you wish.
K. K. Slider will have time in his tour schedule to visit your island every Saturday, according to developers. There will also be different ways to listen to K. K. Slider, but no details have emerged quite yet. (In the meantime, you can get your ears (and hearts) ready with this handy Google Chrome browser extension that adapts your Animal Crossing soundtrack to real life weather patterns.)
Developers answered a question asking how much of Pocket Camp's campsite gameplay will cross-over into New Horizons, and Kyogoku said (translated): "Pocket Camp is an application designed to take advantage of the smartphone environment. With Animal Crossing New Horizons, we asked ourselves what would be perfectly suited to a traditional game console."
Crafting is a familiar Pocket Camp feature that was showcased in the initial Animal Crossing reveal at E3.
A stamina system of sorts was initially revealed in September where players are able to dig up an entire fruit tree (with fruit!), place it in their inventory and replant it. This action takes up energy and can be replenished by eating a fruit.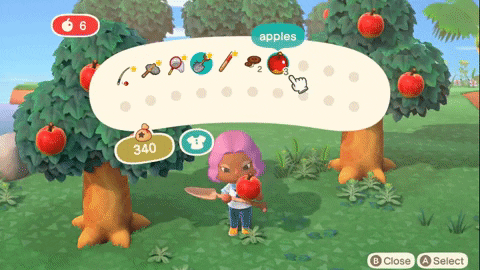 When asked how new animal species are chosen to be included, developers said the first consideration is the role the new character can play and then choosing the most appropriate species.
"This is how the character of Tom Nook was born," Nogami said. "The reason we chose a tanuki may not be obvious to Europe, but in Japan the raccoon is synonymous with good deals. The same goes for Thibou, the museum's curator who has been there since the very first episode, simply because owls are symbols of wisdom. … if it happens that fan designs match the role we imagine, it sometimes happens that we are inspired by it."
Images of updated villager models started circulating at the beginning of February, including a look at the new way characters are modeling clothes.
Two weeks ago, Animal Crossing World tweeted that a New Horizons sticker set appeared to give away some new villagers:
New Animal Crossing: New Horizons stickers for Switch reveal brand new characters!

Pre-order at HMV 👉 https://t.co/ae9O0IbgjJ pic.twitter.com/YB3BwYm6FW

— Animal Crossing World 🛩️🏝️ (@ACWorldBlog) January 27, 2020
A special edition New Horizons Nintendo Switch console was revealed at the end of last month and the preorders have been sporadically selling out and restocking across the web. If you're trying to snag one, periodically check back with these retailers:
Special edition accesories:
Aloha Edition Carrying Case & Screen Protector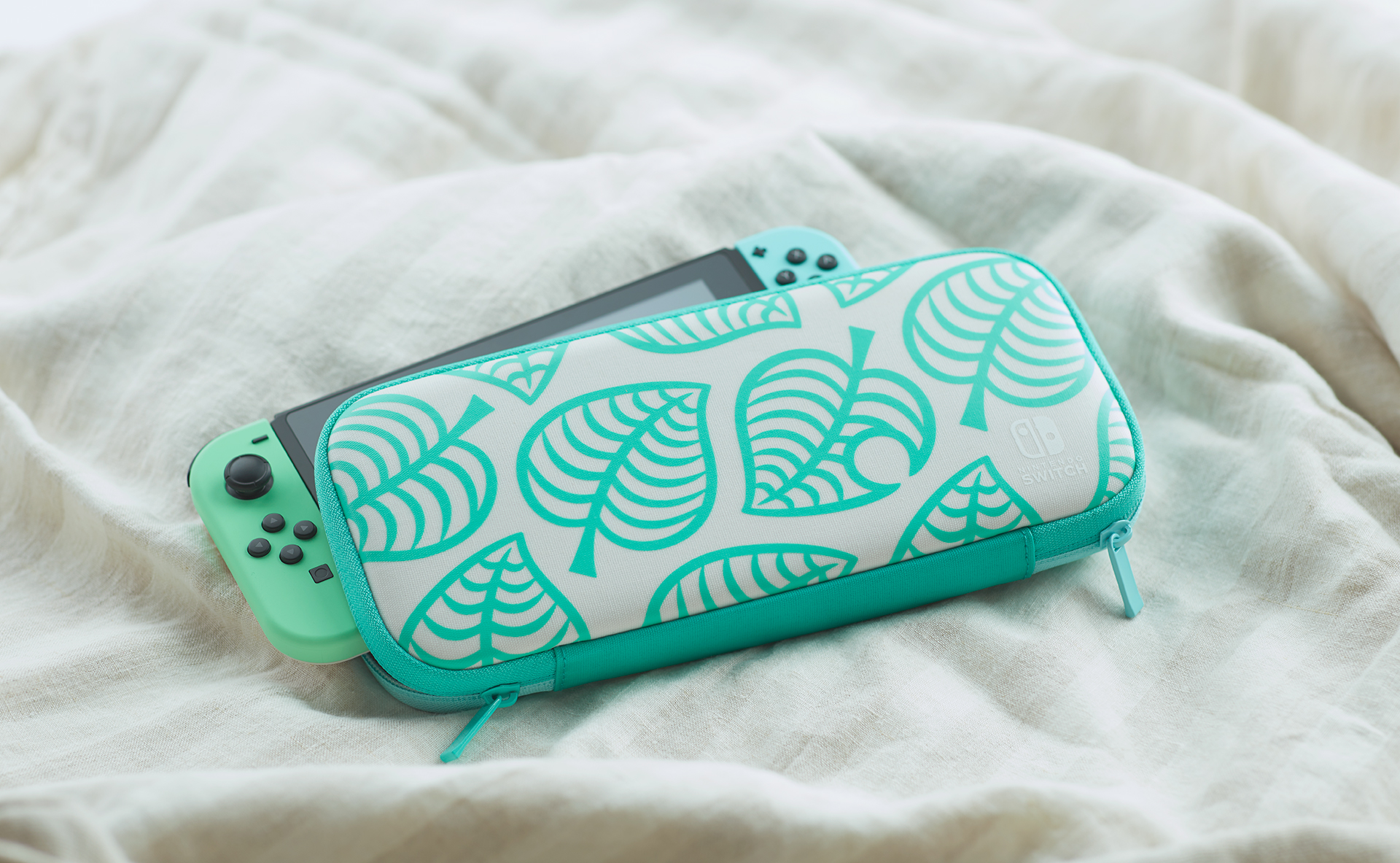 Confirmed pre-order bonuses/bundles: