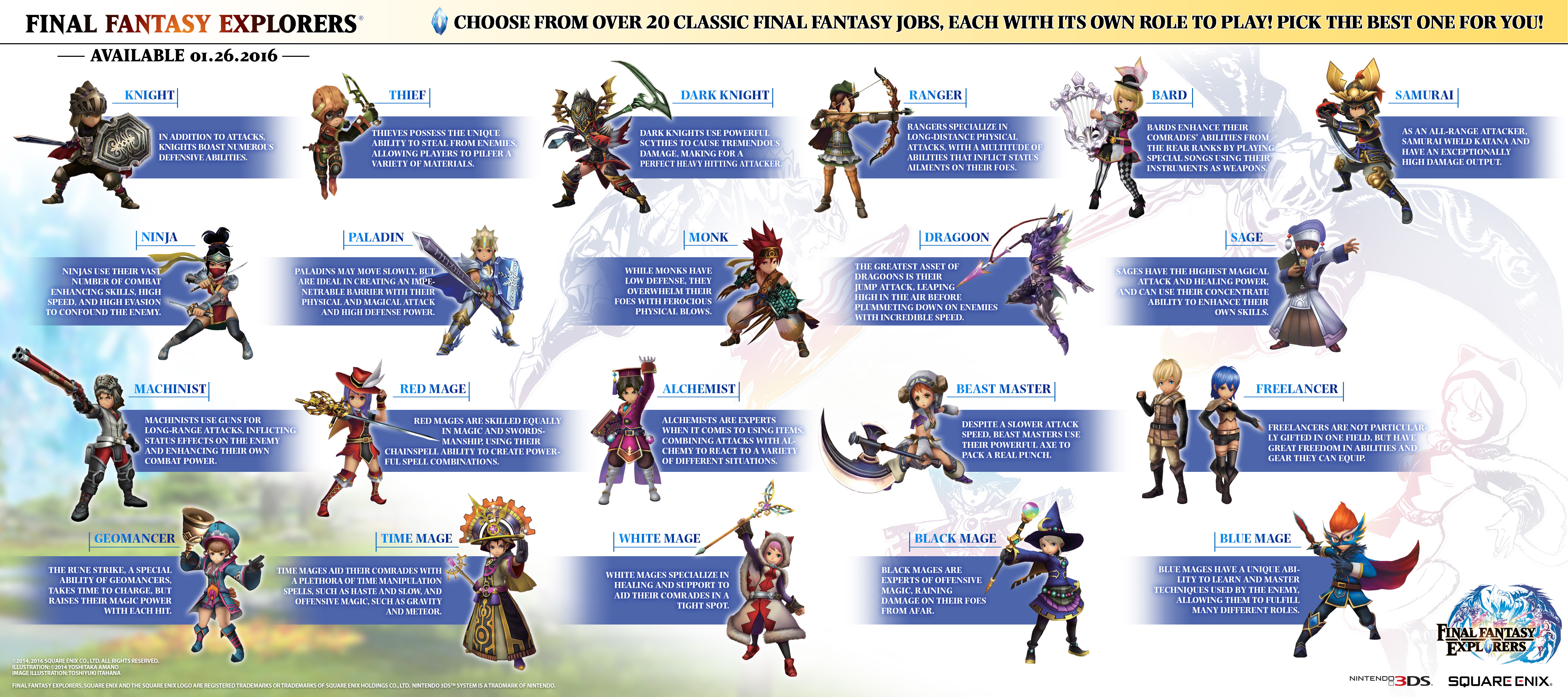 In Final Fantasy Explorers the world is on the brink of war over its reserves of crystals, the planet's chief source of power. Players must band together to form an elite squad of Explorers on an island rich in crystals, braving hordes of monsters in hopes of conquering a newly discovered Grand Crystal – every Explorer's dream.
The jobs system has evolved over the years into a beloved part of the Final Fantasy series, and is an integral part of this game. Each of the 21 jobs possess their own unique abilities and skillsets, allowing players a tactical edge when switching, combining and leveling between jobs, and creating endless amounts of character customization for all skill levels. Additionally, the North American release will include the specialized Blue Mage and Samurai jobs, which were previously only available as DLC in Japan.
Final Fantasy Explorers will be available for $39.99 on Jan. 26, 2016, for Nintendo 3DS. Limited quantities of the Collector's Edition will be sold through the Square Enix Online Store for $69.99. This title is rated E10+. Please visit the Entertainment Software Rating Board (ESRB) website for more information about ratings.