The DIRT series has always been one hell of a ride but was one of the first games my wife and I played together, so it does have a pretty near and dear place in my heart. I thought I would show off and invite, my then-girlfriend, over for a little afternoon of competitive DIRT Racing.
I quickly realized that Dara was a seasoned gamer and that racing games like DIRT were one of her favorite genres to play! Although she completely demolished me, what stood out to us is how amazingly realistic the game was. The levels, driving, sounds, and smallest details like even the dirt on the side of your car were so realistic it was almost shocking.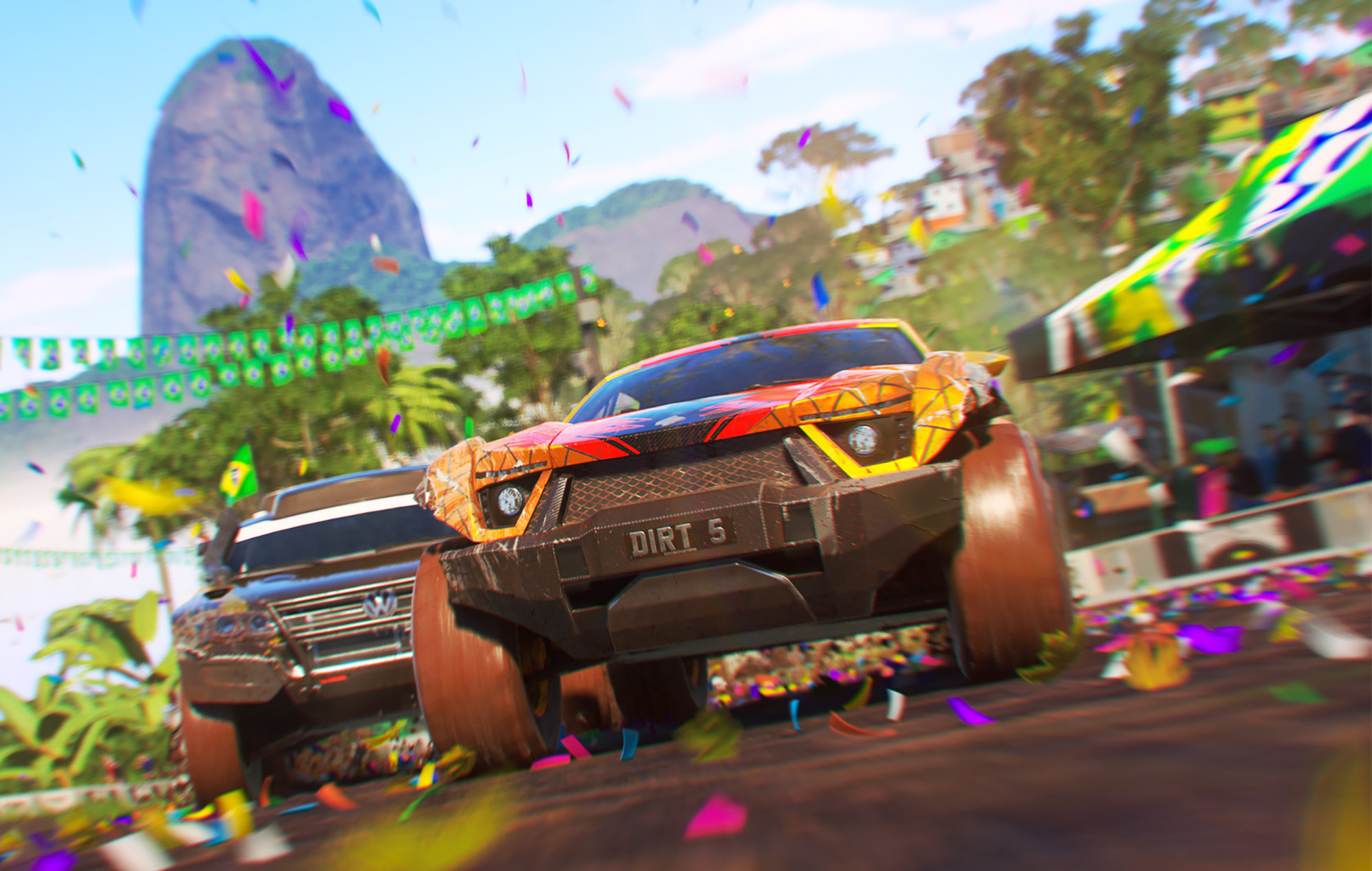 With that said, in today's trailer, we see some spectacular new gameplay (Watch in 1440p/60fps!) of DIRT 5 set in South Africa's Cape Town Stadium. This level is the epitome of what makes the DIRT series stand out as one of the best driving games of all time! If you cant take my word for it, Robert Karp, Development Director of DIRT 5 has this to say;
"Cape Town Stadium in South Africa is ideal for both our Playgrounds custom arena creator mode, and atmospheric, technical and flat-out fun races. Going from the perimeter through the parking lot and into the stadium is an exhilarating experience." 
Now, if that doesn't sound like a passionate developer…I don't know what does. Though the game was pushed back from its original release date of October 16th for PS4 and Xbox, it now has a new release date of November 6th for the respective consoles. It will also be launching Day One on Xbox Series S|X and will release on PS5 in the later month of November. For more news on this game and our review, check back here at Cinelinx!