Sure it can be pure talent or even pure luck, take a look at this year's possible nominee Barkhad Abdi. Abdi stars in Captain Phillips with Tom Hanks and how did he land the role? Responding to a television ad in Minnesota while he worked as a limo driver, sometimes life works in funny ways. But if you don't have any ads to respond to, here are some other tips to assist you in getting your own Oscar.
Be a different, real person.
Biopics have been Academy favorites for Within the past ten years alone half of the Best Actor and Best Actress winners have been from biopics. From Reese Witherspoon as June Carter in Walk the Line to Colin Firth as King George VI in The King's Speech, playing someone real can definitely heighten your chances, in fact can be the most reliable bet. Though biopics are not always sure-fire, sometimes there are just too many, just ask Leo when he played Howard Hughes in The Aviator he lost to Ray's Jaime Foxx.
Get "Ugly."
Many leading ladies and even some men who decide to forego their beauty by immersing themselves completely in the role and get, well, not pretty. Take a look at Charlize Theron who completely changed her appearance to play real-life (another biopic!) serial killer Aileen Wurnos in Monster and Nicole Kidman's Virgina Woolf in The Hours.
Be Daniel Day Lewis.
Daniel Day Lewis is arguably one of the most successful contenders at winning an Oscar as of recent years. He has won three out of his five nominations, even better than this year's possible contender Tom Hanks who has won two out of his five nominations. Day Lewis does follow the first two tips and does indeed act in biopics (Lincoln) and get ugly (Lincoln kind of again).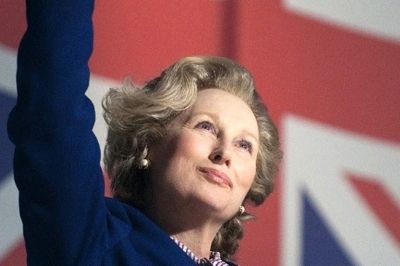 Just keep trying!
Winning an Oscar isn't always easy. Sure sometimes you can be lucky and it'll be your year but there's always a chance you'll be nominated against someone like Daniel Day-Lewis and just lose, lose, and lose again. Look at Meryl Streep, sure she's won three Oscars two of which were her second and fourth nominations, but she has been nominated a total of seventeen times. From 1984 to 2010 she was nominated 12 times and didn't win another one until 2012's The Iron Lady (a biopic!). It happens to leading men, too, take a look at Al Pacino. He was nominated six times until he finally won in 1993 for Scent of a Woman.
Overall, whether it be because they added a ton of prosthetics to change their look or just happened to be Daniel Day Lewis, the actors do usually win because they had the best performance of the year. Just keep at it and perhaps that role of a lifetime will come your way.