Back in 1999, there was a ton of heavy-hitting video games on store shelves. Games like Shenmue, Donkey Kong 64, Syphon Filter, Silent Hill, The Legend of Dragoon, Medal of Honor, and many more. At that time, there were other games that were released that were fun games but were for sure overshadowed by these mega hits.
Chocobo Racing was released back in March of 1999 in Japan and release around the rest of the globe later that year. This fun-loving and cute racing title took up a lot of time on my console but was one of the games overshadowed by big-name titles.
Though Chocobo Racing was well received by fans, it only sold roughly 300,000 in Japan and had many reviewers at the time calling it a Mario Kart Clone. Final Fantasy fans really seemed to love the wild and crazy game, so honestly, that is all that matters.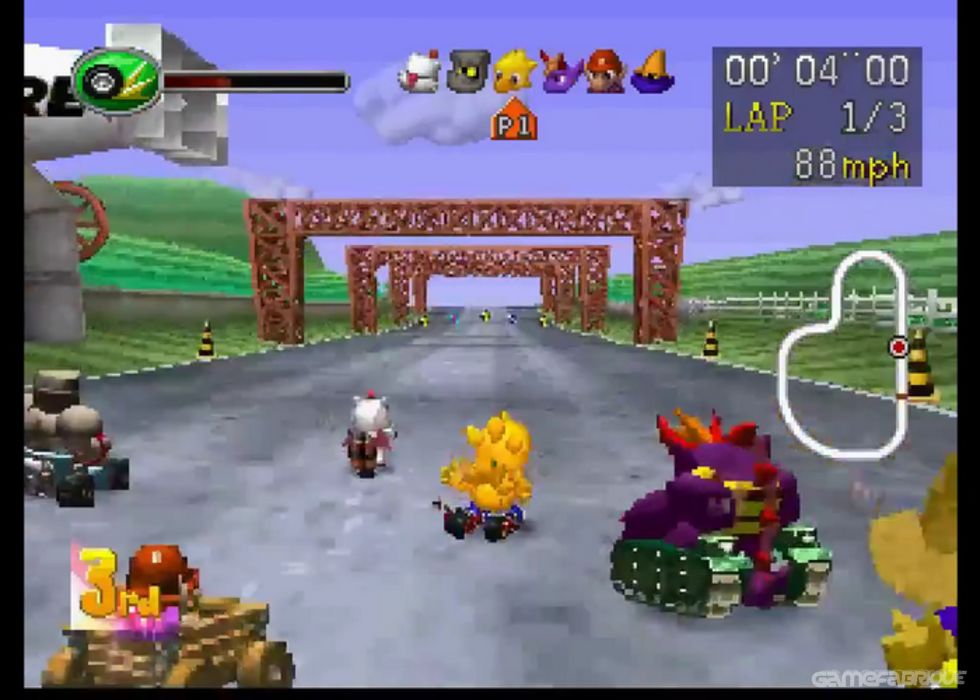 From what we saw in the trailer, the game does have a big Mario Kart feel, but hell, the game looks really fun and I cant wait to play it with my family. The games on the market now seem to always lean on more serious and dark content.
Though I love me so good old dark mature gaming, as a father I really want to start having games that I can enjoy with my family. Chocobo GP looks like a very fun and easy to play racer that my son, daughter, and wife can pick up and have fun with.
Chocobo GP is set to release in 2022 for Nintendo Switch, check back here for more news near the games release.